Welcome to WordPress. This is your first post. Edit or delete it, then start writing!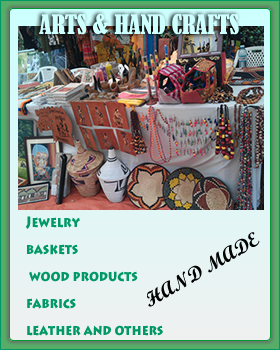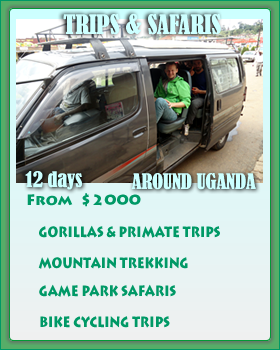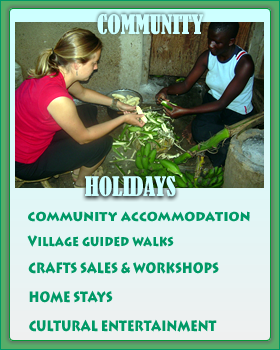 Rain Forest and Community Tours (RFCT) is a community eco-tourism agency in Uganda designed to benefit both our clients and the communities, with 50% of profit pumped back in to rural communities.
---
We have developed a range of tours to ensure our clients will experience the very best of Uganda whilst supporting environmental conservation and rural community development.
Our tours include visits to the stunning National Parks, white water rafting, gorilla/chimp tracking, and bird watching trips. In addition to the traditional Ugandan highlights, we also offer clients the opportunity to go slightly off the beaten track and visit the Community Camps and their attractions that gives our clients the feel of life in Uganda. Here you can explore the unique wildlife and stunning scenery in these communities whilst meeting the local tribes.
We take a flexible approach to our tours and understand that many of our clients want to plan their own itinerary. We are very happy to work with you to create a personalized trip which suits your aspirations, timescales and budget to ensure that we create your perfect holiday. Please send us inquiry or take a look at the trips on offer now.
Accommodations we use:
We use hotels in three ranges. Home stays, community camps/ lodges and executive hotels. Inclusion of home stays and community camps mean the trip supports the indigenous tribes more. The type used determines the price of the trip. Use of community camps and home stays is a cheaper option. Chose your option and we send you the quote. For the mountain days, we have no option but to use the already established huts or tents included in the package.
RFCT is a responsible tourism agency and we emphasize the use of community owned or community development supporting facilities. However, basing on the clients' interest and the status or availability of the community accommodation facilities, we do use the other accommodation facilities. Please feel free to point out the type of accommodation or activities you take for your trip.
Reservation and Gorilla/ chimp tickets:
The gorilla and chimp tickets are sold on first come first serve. These are paid to 100% immediately upon booking to ensure that they are reserved for you. The gorilla and chimp tickets are the major determinant of the confirmed trip itinerary. It is advisable to send the money for these tickets and pay the rest after confirmation of the receipt from the Uganda wildlife authority (Uganda) or Rwanda tourism network (Rwanda).
Though you can track chimps in three different parks in Uganda, Kibale is the best offer and more expensive. For your gorilla tickets, a name nationality and passport number of the clients will be required at ticket issue though it may not be required at payment time.
The hotels are booked in advance and can be reserved shortly before the payment is made. The accommodation in up class hotels will require 50% advance payment and he rest can be paid on arrival. Other hotels including community accommodation and activities, the percentage of the advance payment can be negotiable.
Visa and passports:
A valid passport is mandatory. Visa requirements sometimes change, so check before you travel. Visas can be purchased upon arrival at the airport or a land boarder. For gorilla tracking in Rwanda, two separate visas will be required upon entrance into Rwanda and returning to Uganda after tracking. For this reason, if you already know you will track from Rwanda and return to Uganda, it is wiser to purchase a double entry visa to Uganda to avoid the second visa after tracking in Rwanda. Some nationalities are prone to Uganda visa like the EC nationals and US nationals. Please all people travelling to Uganda find out in the local Ugandan embassy in or near to your country.
Money and currency:
In Uganda, we use Ugandan shillings locally though US dollar can be accepted in all the large hotels, national parks or other tourism places. We encourage you to travel with US dollars, sterling pounds and Euros as the major currencies accepted here and can be changed in all major district towns. Please note that small notes of these currencies will sell cheaper than the large currencies. Also, notes printed from 2003 to date will be accepted. Otherwise, for notes of print bellow these years will exchanged at a lower rate or be charged 15% after changing in the forex bureau or banks. Stanbic bank, Barclays bank, standard chattered bank all work well with visa and other international money cards. Stanbic being the biggest and spread across the country will provide money withdraw better than any other bank while you take your tour.
What we cover on our budget:
This is an important part of the trip and this information will always be at the bottom of the trip itinerary sent to you. It is better to read it carefully before we come to an agreement. This will look like the one bellow. However, this will depend on the budget. Variations will be done on request and a prior arrangement will be done during the planning stage of the trip.
Included (unless prior arranged)
Ground transport using 4WD.
Full board accommodation in hotels and mountain camps as agreed
English speaking driver/guide.
Porters and guides for trekking trips as agreed in itinerary
All fees for the excursions as specified in the itinerary
Activities as stated in the program.
All park entrance fees.
Private chef, food and cooking equipment on trekking trips
Accommodation on full board basis apart from Kampala nights being bed and breakfast.
Return airport transfers.
Meals on the mountains.
Excluded (unless prior arranged)
Flight ticket (s).
Visas if required.
Personal travel insurance.
Bar drinks tips, laundry
Items listed under optional activities.
Extra porters if required
Personal items and everything not stated in the program.
Mountain climbing equipment
Climbing equipment for hire can be availed at the base camp offices. If possible, for comfort and hygiene purposes, I encourage you to come with your own specific equipment like climbing boots, socks, sleeping bags and you can hire the ropes, crampons, ice axes, harness and others. I will provide the gas and cooker, as it will be included in the tour budget. All items not catered for can be easily catered for on request adding to the budget. All in all, we are more than happy to arrange all your plans, for a memorable trip to uganda.
Rates:
The rates of our trips are not fixed but according to the items and activities to be done during thectrip. The park activity rates are priced according to age and nationality/ residence status. The prices are classified in foreign non-residents, foreign residents, Ugandan citizens and children. All children bellow 5 years will enter the park freely while children between 5 and 15 will pay slightly lower than a half of the adult fees.
Extras and optional activities:
This includes the items that the client may choose to do in the visited areas but not originally included in the program. During the negotiations on activities we may take on more activities, which will of course call for an additional to the equivalent of such activity cost.
Number of people on the trip:
The trip participant numbers will be arranged over time basing on the program and bookings. However, we are happy to cater for an already arranged trip and explore your own itinerary basing on your interests.