Absolutely YES, and this is why?
I am sharing my hands-on experience, after traveling to Queen Elizabeth National Park Recently. I hope this information will help you to make the most valuable decision about whether you should or shouldn't travel to Queen Elizabeth National Park.
I traveled to Queen Elizabeth National Park early this year. First I didn't know what to expect other than the animals. I was not sure of the other attractions such as the beautiful landscapes, the friendly people, the excellent climate, and many more that I am about to tell you.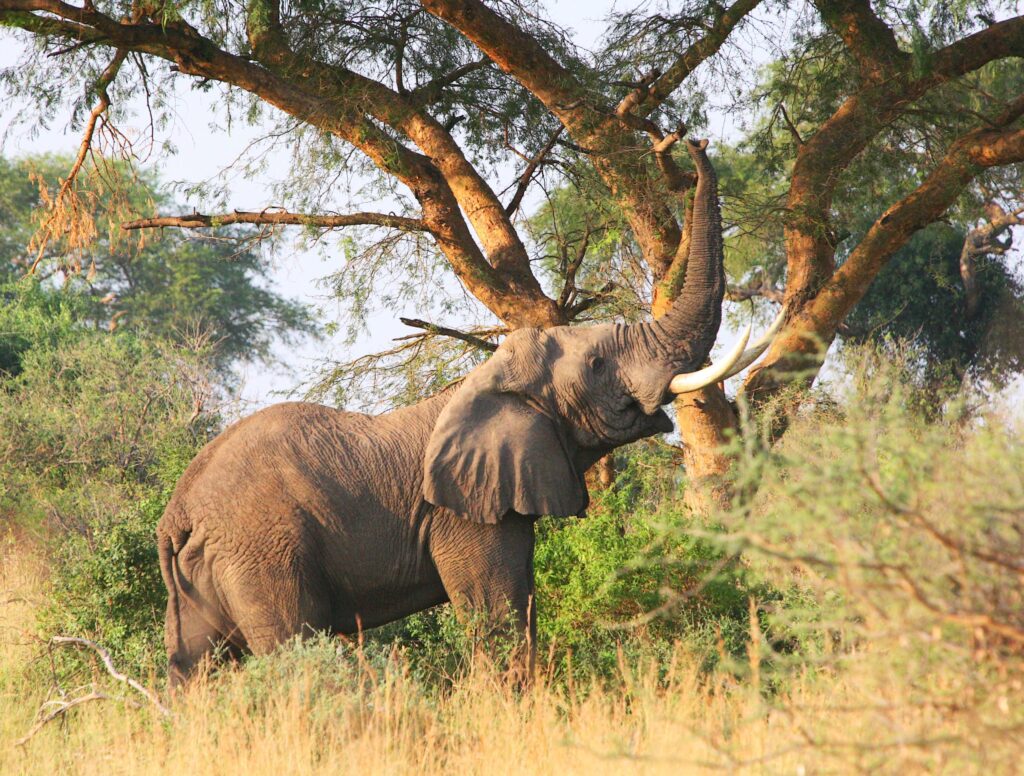 When you travel to Queen Elizabeth national park, you have good access to a range of accommodation facilities. You have an opportunity to explore the budget and standard that suits you. I think Queen Elizabeth is a complete destination with something to offer for every visitor. If you're looking for accommodation, the elephant home was definitely my best due to the affordable prices, delicious food, hospitable staff, spacious and clean self-contained rooms, and easy accessibility by both public and private transport.
The secret of Queen Elizabeth lies in the budget, access, community, scenery, wildlife safaris, and cultural encounters that are easy to arrange through the local communities. I know someone may tell you that it is very expensive to stay in or around Queen Elizabeth. This will be probably because they look for high-end tourism companies, lodges, or safaris and end up losing the niche of this destination. Thanks to Rainforest and community tours being a specialist in community-based tourism around Uganda, I was able to find my best and will definitely come back to this "paradise on earth".
Queen Elizabeth is an iconic ecosystem that stands out from the rest of Uganda. It connects an extensive rich habitat of fauna and flora. In this park, I found cross boundary wildlife such as the elephants, birds, and other water life that crosses all the way from the Virunga National Park. During certain seasons of the year, you can even find massive numbers of birds congregating on the banks during the famous Kazinga channel boat cruise. Lake Munyanyange, also a salt lake in Katwe is a hub for lesser flamingos that visit once every year all the way from Magadi in Kenya. This is when you participate in the wildlife safaris in Kasenyi or Ishasha sector or when you take the Kazinga Channel Boat cruise. This boat cruise is conducted on the freshwater channel that links Lake George to Lake Edward. Lake Edward is a cross-border lake whose main part is in Congo.
Besides the enormous holiday potential of this park, I was surprised to find out that, Queen Elizabeth National park is close to many other attractions in the western region than you can ever imagine. These include the great mountain gorillas that are just 146km away. The Rwenzori Mountains of the moon are also located about 40Km away. Other attractions include; the Kalinzu forest offering nature walks and chimp tracking experiences, the crater lakes area for scenic walks, and the cultural encounters in the surrounding areas.
This is the only park in Uganda that is easily accessed by public transport. With public means, you can reach all activities in the park. Again, the safaris and activities in this park are better organized by a local community service provider who is knowledgeable of the area. The elephant home plays this role very well. This protected area is a human biosphere. You will find safe roads that travel through to access the human communities that live within the park. Such villages include Kasenyi village, Lake Katwe salt-mining village, Hamukungu village, and others. When you visit these communities, you get the best story of people and wildlife.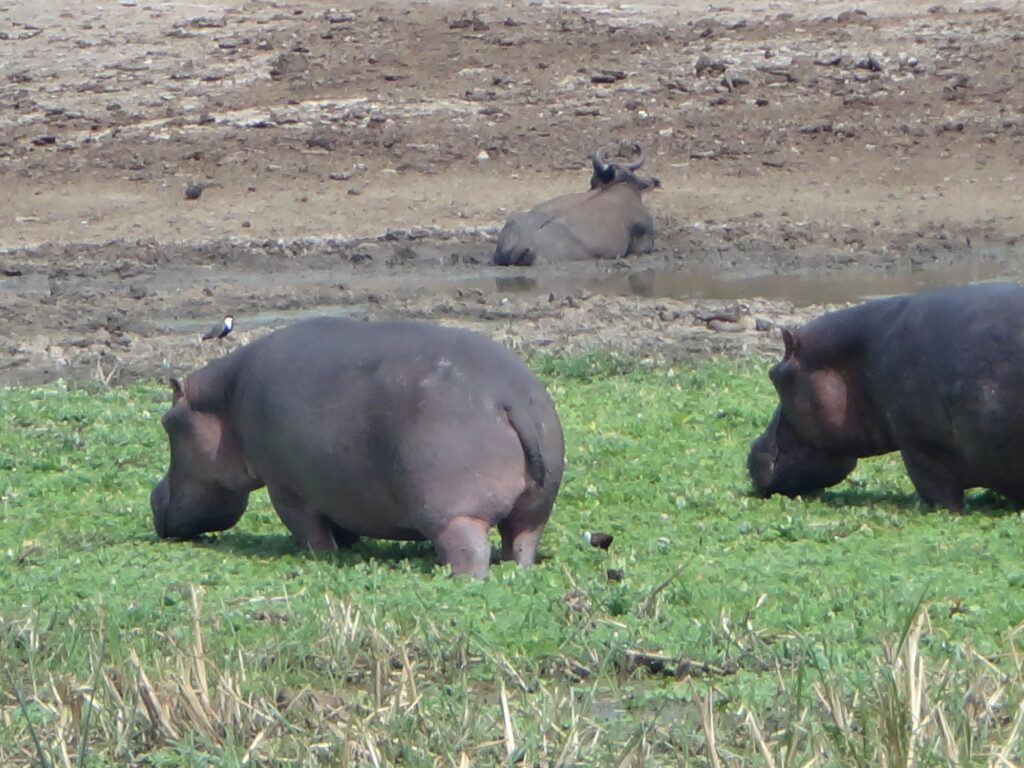 If you want to go to paradise cheaply while in Uganda, you will have to choose Queen Elizabeth national park. I highly recommend it for people looking for affordable services such as food, transportation, safari options, and cultural encounters that share the story of how the people live with wild animals in the heart of Africa. The Bodaboda Safari organized by the youth at Kikorongo was my favorite. I was able to see the people, landscapes, local economic activities, and animals for barely 25$. The price may have changed by now, but it will still be low compared to Africa's traditional safari prices. The Bodabda safari helped me save time and money. It was very easy to organize through the elephant home. They even have a package for this safari, that includes accommodation at the elephant home.
In the end, it is not risky to travel to Queen Elizabeth, at any time of the year. However, Queen Elizabeth is a destination that you need to plan more time for. To explore this area better, Rainforest and community tours, is your ultimate guiding star, and the elephant home lodge is your gateway. The staff at the elephant home is very hospitable and knowledgeable about all the activities you can do in and around the park.