Ruboni Community Visitors Centre
The center is built for the locals to meet their visitors in the most respectable way. While here, we show you around our village and a cross-section of Bakonzo life in just one spot. If you have more time, we take you on short guided tours around the village in the foothills, where you can spend from a few minutes to several hours as you explore the nature, culture, scenery, and landscapes of the Rwenzori mountains. We offer volunteer placements in a range of projects including traditional farming and agro-processing, enterprise development, conservation and tourism, women empowerment, skilling, girl child empowerment, and education. Our volunteer opportunities are ideal for people who want to learn as they help change the lives of the local people. This is yet the best way to experience Rwenzori Mountains. We ensure that, while at this center, the locals feel at home and the visitors feel very welcome.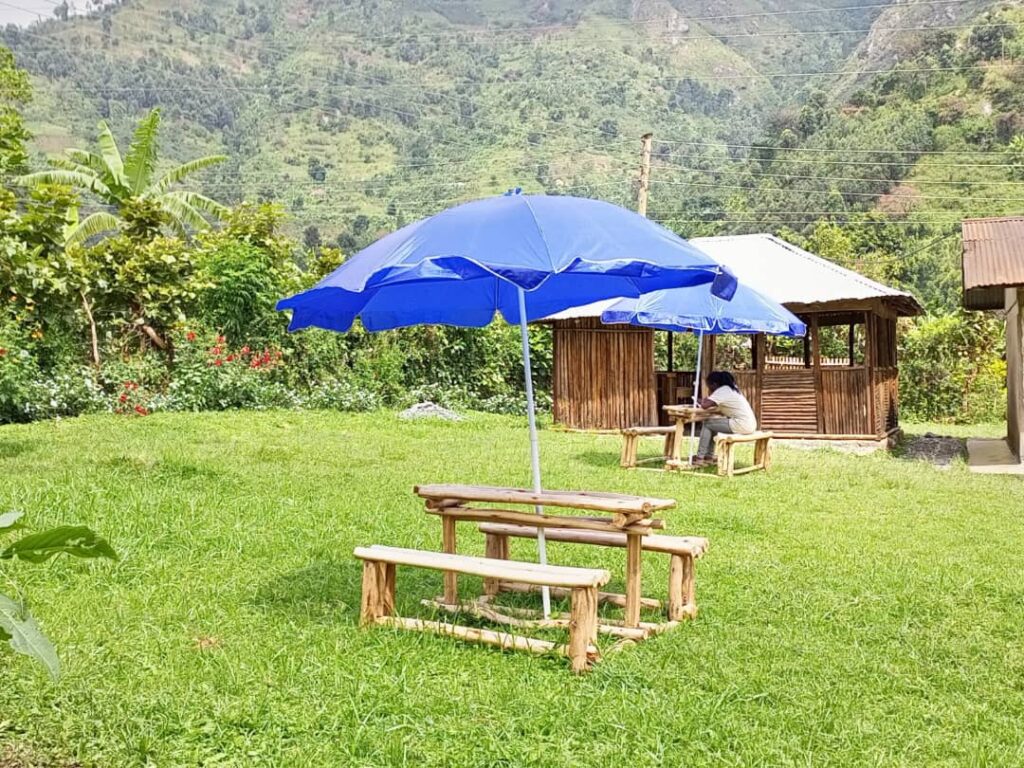 Experiences:
This is what you will experience when you visit the Ruboni Community Center.
Handicrafts purchase: A handicraft shop is stocked with locally made handicrafts. It is the ideal shipping center for gifts to use in your home or bring back home to your friends and loved ones.
Local meals, and snacks: Our kitchen offers only Ugandan dishes. Our meals and snacks are made by the local people with the local ingredients made to the traditional test that suites our guests who want to enjoy the local Ugandan cuisine. from making a Rolex to the most complex local dishes, you can also participate in the cooking process (prior booking) as part of the Ugandan food experience.
All sorts of drinks: A well-stocked bar with most of the modern and local drinks. our snack bar also offers hot drinks such as tea and coffee. in the local village, you can also participate in the experience of making the local drinks at a small tour fee.
Tour information: We have an info point about the short and long tours, treks, and safaris in the Rwenzori foothills, mountains, and queen Elizabeth national park. on request, our experienced team will also help you on how to travel to any part of Uganda. All information to our visiting guests is free of charge. Remote guidance on travel consulting around Uganda for guests who are not intending to visit is at a small fee of 10$.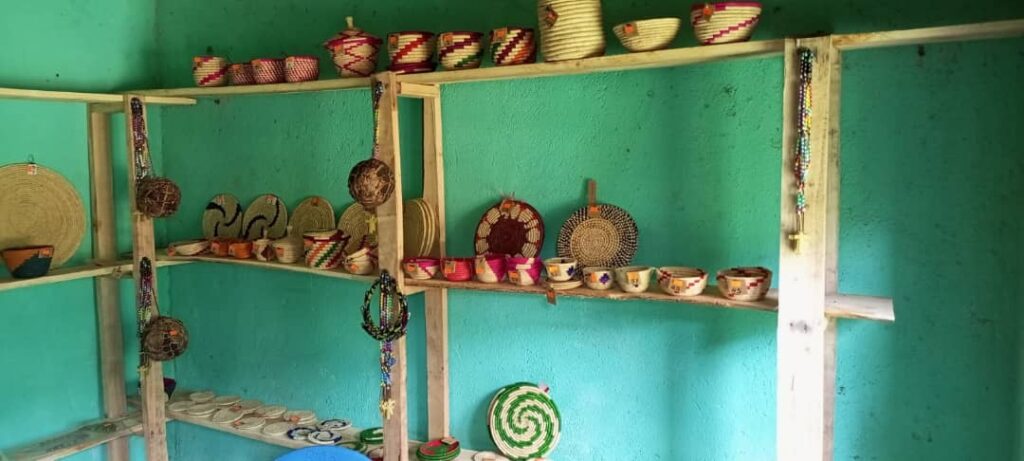 Entrance
The minimum entrance fee is 1000 Uganda shillings for members and 4000 Uganda shillings for none members. The entrance fee enables you to get the benefit of this open networking spot in the village.
Includes:
Experience of being in the center facility
One preditermined local drink
Access to the bar, and gift shop
Free parking for one day (subject to availability)
Excludes:
All meals orederd
All drinks ordered
Attending experiences organised for sale
What to bring:
It is possible to just arrive and enjoy the center's services. However, depending on your interest, such as taking tours, participating in the experiences, or doing longer treks, you may need some items that you must pack, just in case. These include
Walking shoes or boots as it can get muddy on the nature trails
Insect repellant
Hat and sun cream
Layers and waterproof jackets (climate is changeable)
Cash for tips and gift purchases
Drinks and snacks can be purchased
Binoculars for bird watching (optional)
Refillable water bottle
waterproof plastic bag to protect cameras etc