Are you planning to visit Ruboni tourism village, and Rwenzori mountain National park on your Uganda trip,  to experience one of the many local activities? Here are some of the products and gifts that you should not miss when you visit this beautiful village in the Rwenzori foothills, western Uganda.
Banana wine: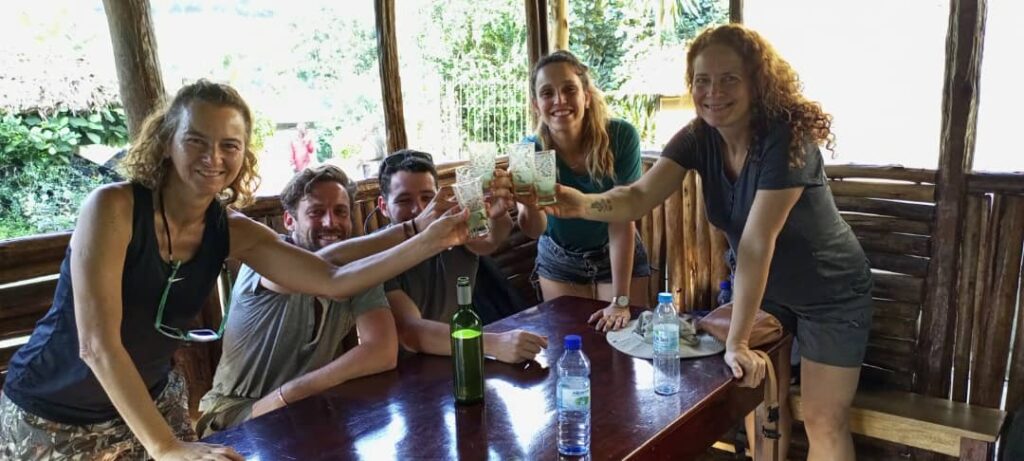 Made from green bananas and other locally grown ingredients, this is a purely organic wine that is made by local women and youth. Banana is a staple across Uganda. The wine from this fruit is made in two flavors; the sweet and dry wines. It is properly packaged and available in the local bars and hotels within the village. If you like to enjoy it with the locals, you can join the local dance events at the community visitors Centre, where the entrance to the dance gives you a free glass to taste, before you can grab your own bottle. You will enjoy it, especially as it will be from the story of the bananas commonly grown by every farmer. You can also grab a bottle to bring home after the visit.
Fresh raw honey:
From the forested areas and from the local apiary, the local farmers collect mountain honey. The taste of this honey is unique. You can also find the rare crystalized hone that makes a very good spread on bread. This honey has been packed in jars, but you van also order large amounts of your choice. Try this honey and you will not regret it. If you buy with the wax, you will enjoy the freshness when you allow it to drain freely from home.
Banana gin
Locally called waragi, super, Kasese or any other names in the different Ugandan dialects; banana Gin is a distillate of ripe bananas. As opposed to the wine, this is clear white and super strong. About 90% alcohol, people like it, just to compare what locals enjoy every day, but I bet you won't take more than two sips. Many people like to take it as souvenir too. A litre will probably last several years in your house back home unless you host deep throated drunkards.
Handicrafts: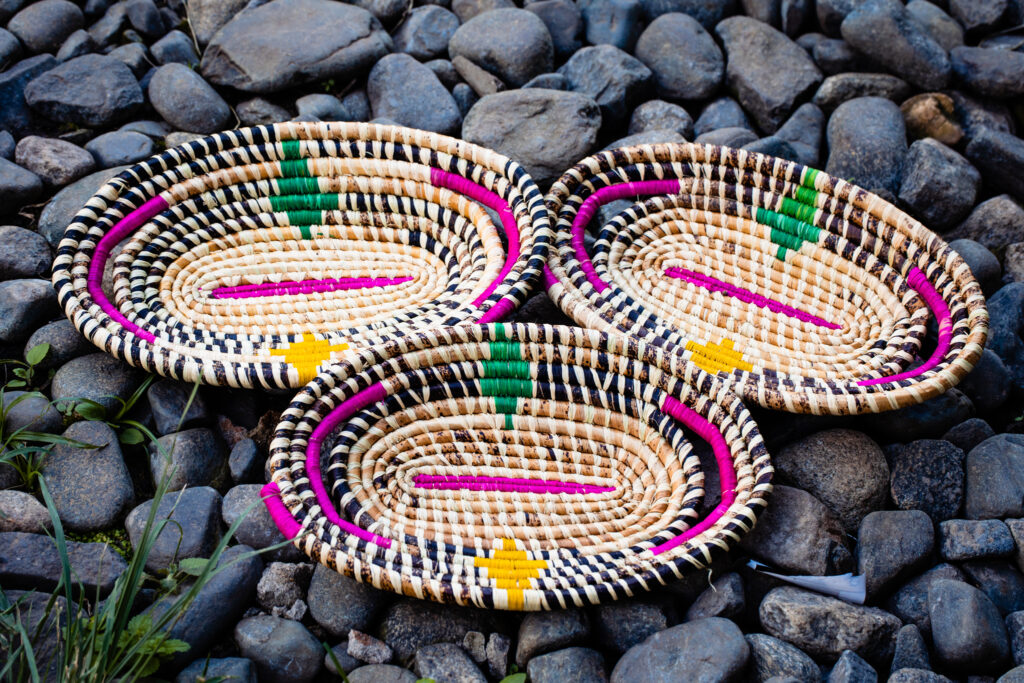 All made by women and youth, the local gifts hops are packed with beautiful products of all sizes. Ranging from jewelry to baskets, toys, textiles and wooden products, you will have a large selection to choose from. it is a super way to support the women of this area, but also to share your trip memories with the people back home.
Fresh Vegetables:
In Ruboni village, households have kitchen gardens. These gardens serve the households with the daily meal. The kitchen gardens help to relieve extensive traditional farming that leads to cutting local forests.
You will definitely eat some of these vegetables in the hotels or homes you stay. You can also visit or work in these gardens with the households if you visit their home stays. The taste of these love tended organic vegetables is rare to find.  
Vanilla products:
Recently, Ruboni village farmers have adopted vanilla farming as an additional cash crop. However, unlike coffee vanilla is a tedious crop. Te farmers are going through hell to try to master this crop. During your visit, you can join the farmers on the learning journey. You will visit the farmer and see how they going through the process of planting, tending, pollinating, harvesting and curing vanilla beans. To make more sense of this foreign consumed orchid crop, the farmers have started adding value to it. You can be able to buy the cured beans or some extract packed in small containers and use them for baking or cooking back home.
Coffee: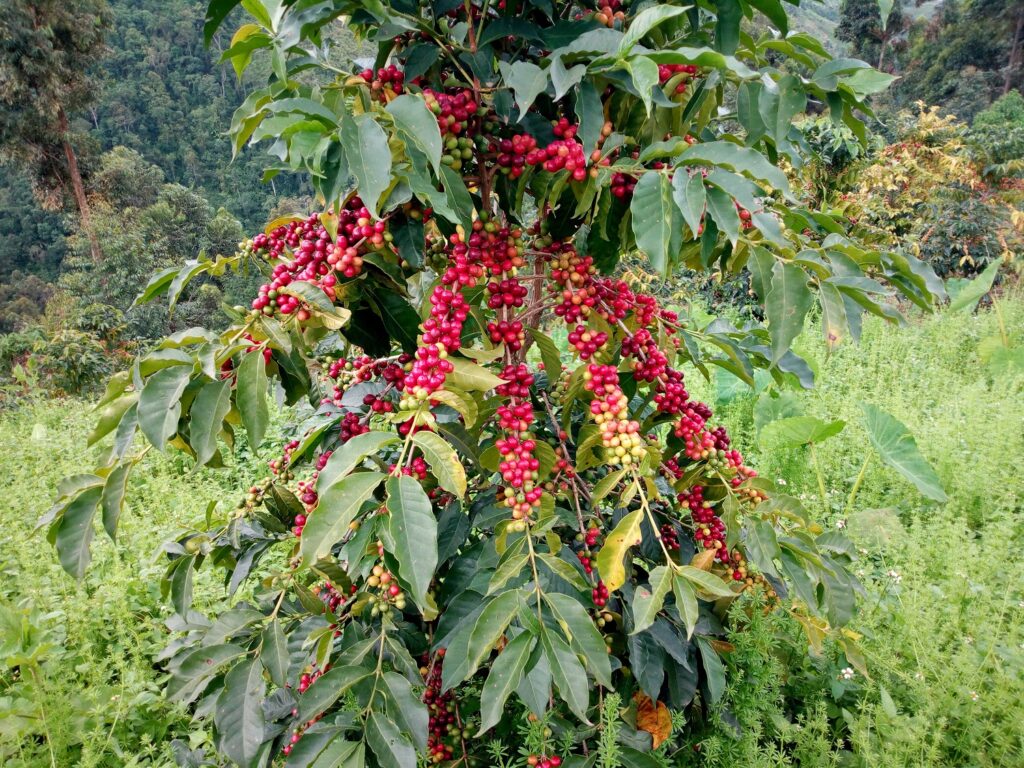 Arabic Coffee is the cash crop if Ruboni village and the Rwenzori Mountain region. Until now, all coffee from this part of Uganda is sold raw for export. Recently; the local women have started drying and processing coffee to make a local drink. The women roast coffee to make a powder that localy drinkable. The flavor of this coffee is fresh from the farm. You can trust that there are no additives and it is done in unpolluted environment. This coffee is packed in different types and amounts where you can buy the amount of your choice, after taking a fresh cup of hot coffee in the village.
Ugandan Organic fruits:
The mountain farmers come back with organic fruits such as passion fruits, yellow mulberry, wild tomatoes, and yellow bananas. Fruits that have received the best tropical Mountain climate, No chemicals or fertilizers are applied to them. These fruits are sold in the local markets at Nyakalengijo, Ibanda and Bugoye trading centers or the three markets of Maliba, Ibanda-kyanya, or Kigaramire at the Kasese-fort portal highway.
Also to note; these gifts can all be found in one place, at the community visitors Centre gift shop. this will make it easy to pick without having to move around the community to look for them one by one.