Mahoma trek starts at 1646m. above sea level. The highest point on the trail is at 3020m. above seas level on the ridge between the first and second camps.

The collective attitudes of the camps on the Mahoma trail
Base camp – 1646m. Ruboni Community camp.
First camp – 2520m. Also called Omukakiza camp.
Second camp – 2980m. Also called Lake Mahoma camp.
The total altitude gain during the Mahoma trail trek is 1374m. on the ridge between the first and second camps.
On day one, the altitude gain is estimated to be at 847m while on day two, it is estimated to be 460m. suddenly, on day three, the altitude drops by 1334m when you trek from the lake Mahoma to the base camp.

The distances of the daily treks;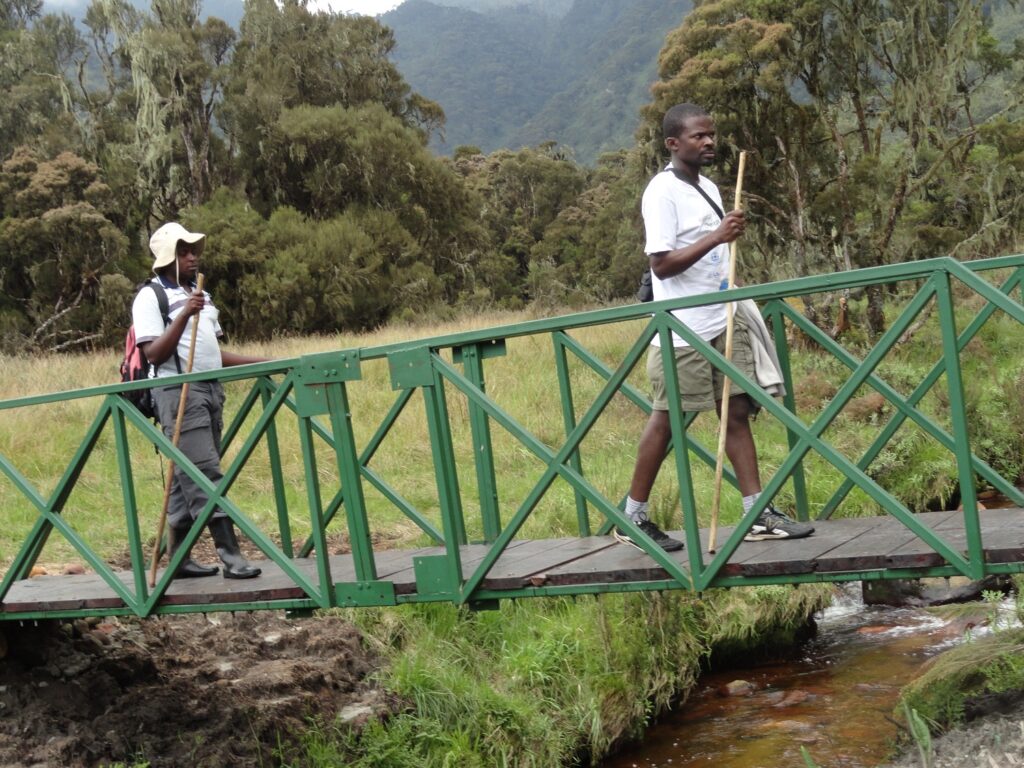 In total, the original trail of the Mahoma loop was estimated to be 28km. However, over time, due to the evolvement and changes on the trail route, it is found to be 23km based on the daily trekking distances. This journey starts and ends at the Nyakalengijo Central circuit park gate on a return trip. This return trip is planned to take trekkers, two nights/ three days with the following distances on each of the days;
From the gate to the first camp is around – 7.2 km.
From the first camp to the second camp – 6.6km.
From Lake Mahoma to the gate is around – 9.2km.