We introduce you to Tinkas homestay, your accommodation during the chimp tracking experience.
Tinka's homestay is a local family located next to Kibale national park and Bigodi swamp. The family offers accommodation in their home. To none sleeping guests, the home offers a traditional lunch in case the visitors are willing to share this wonderful home for a day during their visit to Kibale Nationa park. All guest rooms are private. During the stay, guests can choose between sleeping in the same main house with the family or staying in the external cottages. Next to the homestay is the starting point for Bigodi wetland sanctuary, a community-owned and run tourism project.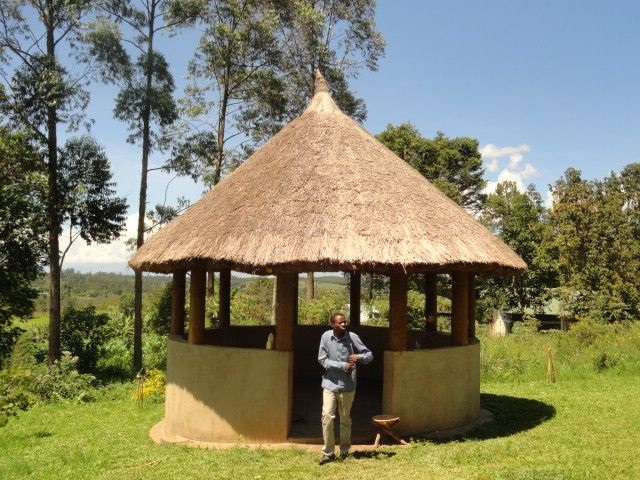 Why you must stay here
In return, the visitors benefit from the affordable prices and high level of hospitality.
You will find it very convenient when you travel from fort portal city and in the morning when you want to explore Kibale national park area.
It is a very hospitable;e family that is comparable to none on your trip around Uganda. you will learn everything just like a local.
Bigodi wetland has transformed the community through the resulting tourism income. this is one way you can experience this wetland by sending your night with one of the founders and then doing the walk during your stay.
Tinka is a local conservation and tourism mentor to the entire community of Bigodi and Uganda. Staying at Tinka's homestay gives the visitors an opportunity to share the rich knowledge and background of this local village that has changed a lot as a result of tourism, in a very short time.
Staying here is a perfect way to integrate nature and culture into your trip. you will get lots of free cultural experiences with the family.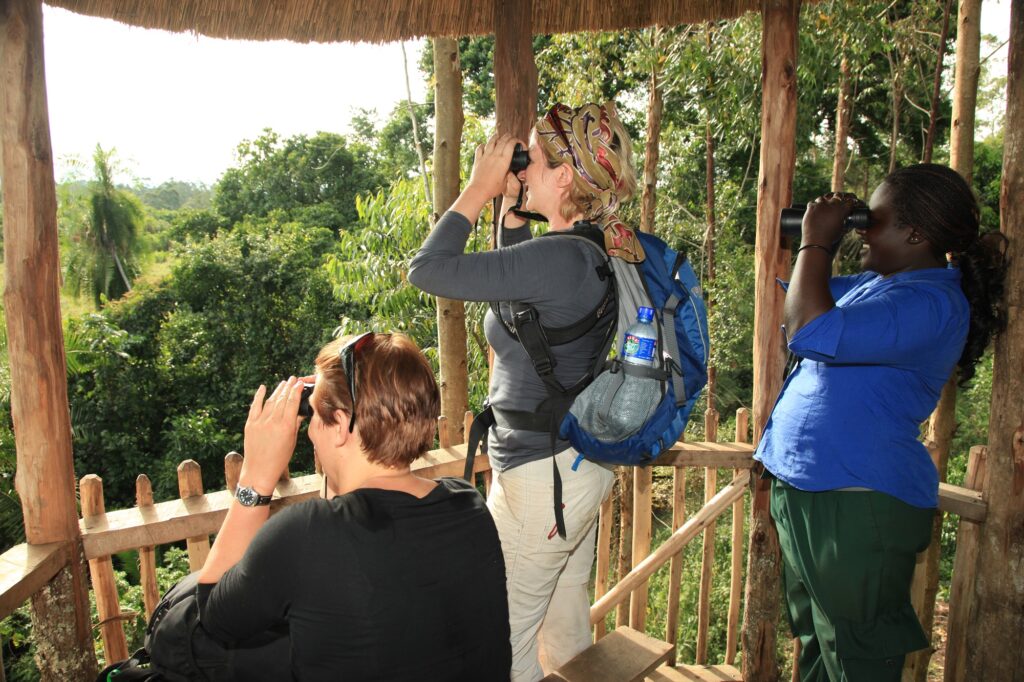 Activities and excursions that you can participate in include;
The location in a strategic point makes Tinkas homestay a perfect base for exploring the entire Kibale National Park area. The home can arrange most or all of the activities in the area and will also provide a lot of travel information that will link you to the park and other tourism destinations. these are some of the activities you can do at Kibale national park during your stay here.
Traditional lunches
Village/ guided walks
Bigodi swamp walk
Bigodi community walk
Night forest tours in Kibale national park
chimp tracking experiences in Kibale national park
Highlights:
Trying the local cuisine in an African setting
Participating in the household chores of the local home around Kibale national park
Learning the keywords in the local language
Taking the Bigodi swamp walk looking for birds, primates, and other flora and fauna.
Playing with the kids and listening to the local news about the life in the village
Responsible travel
Provision of local income and employement. the income earned enables the families to meet their basic needs sustainably.
The home provides a market for local produce when they generate income and spend it within the community
supporting a local conservation initiative that has seen many acres of wetland being sustainably used by the community in the Bigodi swamp
education is provided to tourist on conservation, culture, and community development and how that can travel more sustainably
What to bring:
Insect repellent
Drinking water can be bought in the community
Walking shoes
A hat as the area is hot
Sun cream
Camera and binoculars