Introduction:
The beauty of the hills, forests, and waterfalls on this trek are irresistible when you choose to trek the Rwenzori through the Nyamugasana valley. You will be trekking through the coffee farms, homesteads, and other scenic trails used by the local people during their daily life in the Rwenzori foothills. Following the Nyamughasna river, you will soon cross into the natural forest and trek under the canopy, until you reach the spectacular twin waterfalls. It feels like paradise when you see starling birds flying in and out of the falls, where they live. Below the falls, there is a pool where you can choose to swim in the glacier-cold waters that flow from the Rwenzori Mountains. Enjoy your picnic on the giant rocks as you take the views of the rapids and falls from different viewpoints.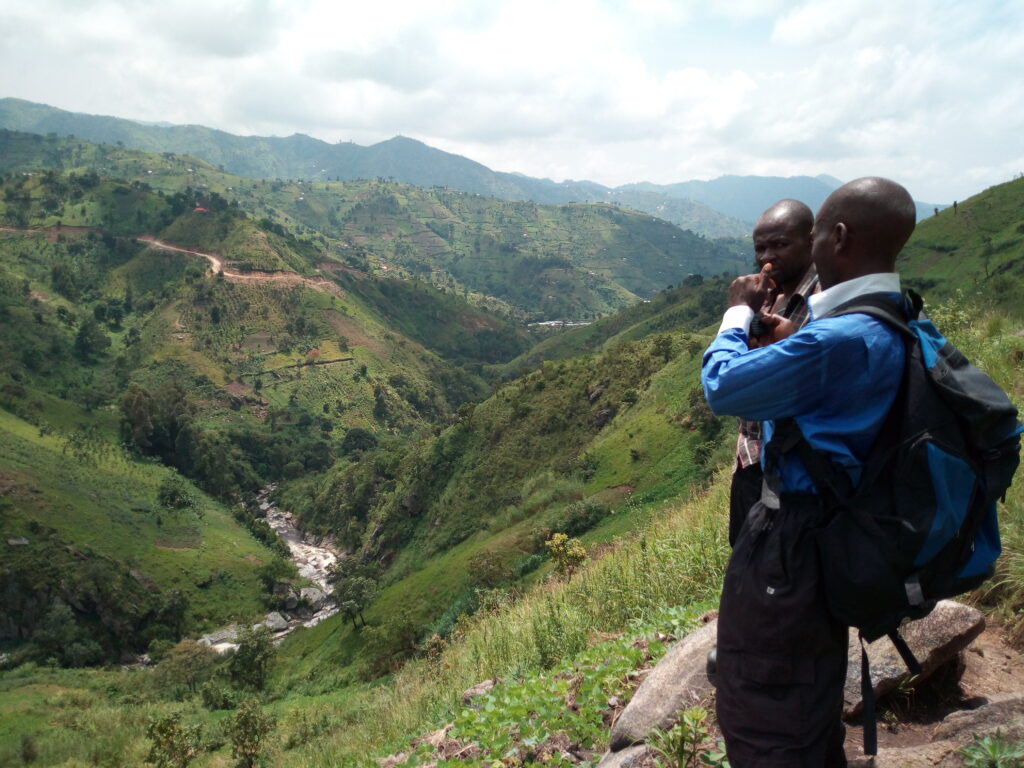 Stage 1. From Queen Elizabeth national park, Arrive at the Nyacomose office in Kyondo town council. You will be briefed by the guide and set your baggage for the trek. The best arrival time is early in the morning between 7:00 am and 8: 00 am.
Stage 2. Start the trek, latest at 9:00 am. you can choose to drive to the hills where the forest entrance starts. whether by walking or driving, the views are spectacular. You will be scanning the local hillside settlements and farms throughout this part of the trek.
Stage 3. At the end of the road, you will cross the river Nyamughasana and start the forest walk. Under the canopy, you will find varied plants, insects, and sometimes primates amidst the mix of river and forest sounds. The guide will be introducing you to the ecosystem to relate it to local life. This forest is home to the twin waterfalls that you will find at the end as you slope down into the river valley to meet the waterfalls and giant rock landscape in the river bed. You can also choose to have a picnic and picture moments at the waterfalls before you return to the community.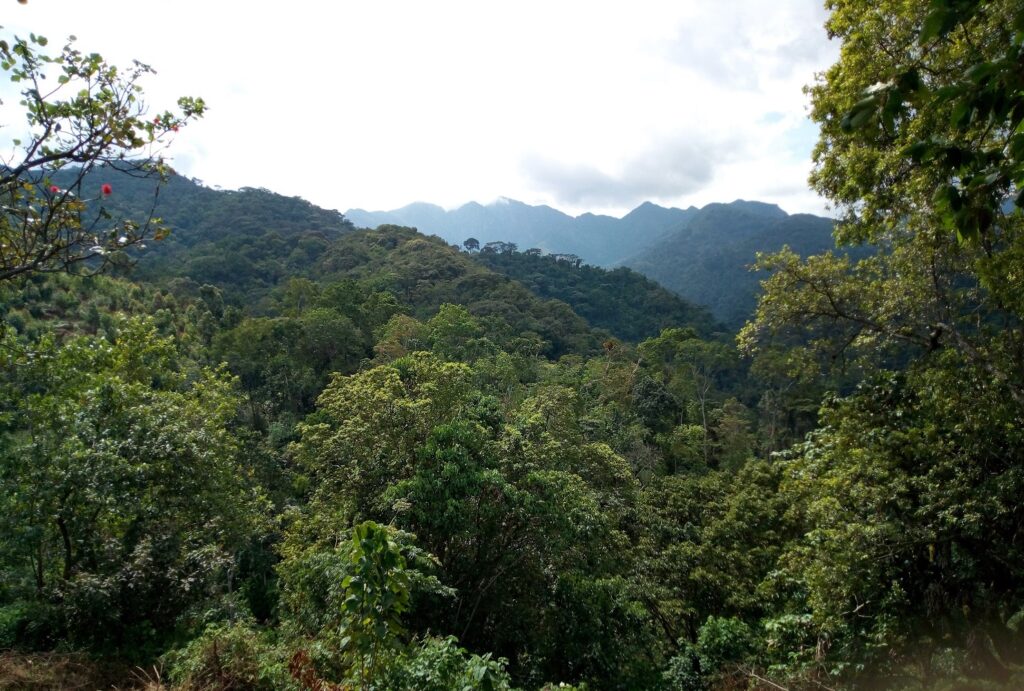 Price per person: USD 25.00
Includes:
The guided tour experience
The guide
Walking stick
Excludes:
Accommodation (can be added on request)
Driniking water and snacks (water can be bought in the village)
Transport to and from the destination (can be added on request)
Important Note: Accommodation for this trip can be arranged in Kikorongo next to Queen Elizabeth National park, or in the local villages near the base camp.
What to bring:
Walking shoes or boots as it can get muddy on the nature trails
Insect repellant
Hat and sun cream
Layers and raingear (climate is changeable)
Cash for tips and gift purchases
Drinks and snacks can be purchased
Binoculars for bird watching (optional)
Refillable water bottle
waterproof plastic bag to protect cameras etc