This is a short wildlife trip with two days in the Albertine rift of western Uganda. The trip goes to Queen Elizabeth and Rwenzori Mountains National Park, showcasing the scenery, mountains, and unique animals ranging from the cats to the three-horned chameleons. It is probably the best trip you will experience a cocktail of people, wildlife, mountains and scenery than anywhere else in Uganda. The trip is flexible and can be taken in full or in part, in case one is interested in just one of the two parks. this trip is tailored to start from Duchess Hotel or any other hotel in fort portal city but can be modified to start from anywhere in Kasese or at Rwenzori Basecamp.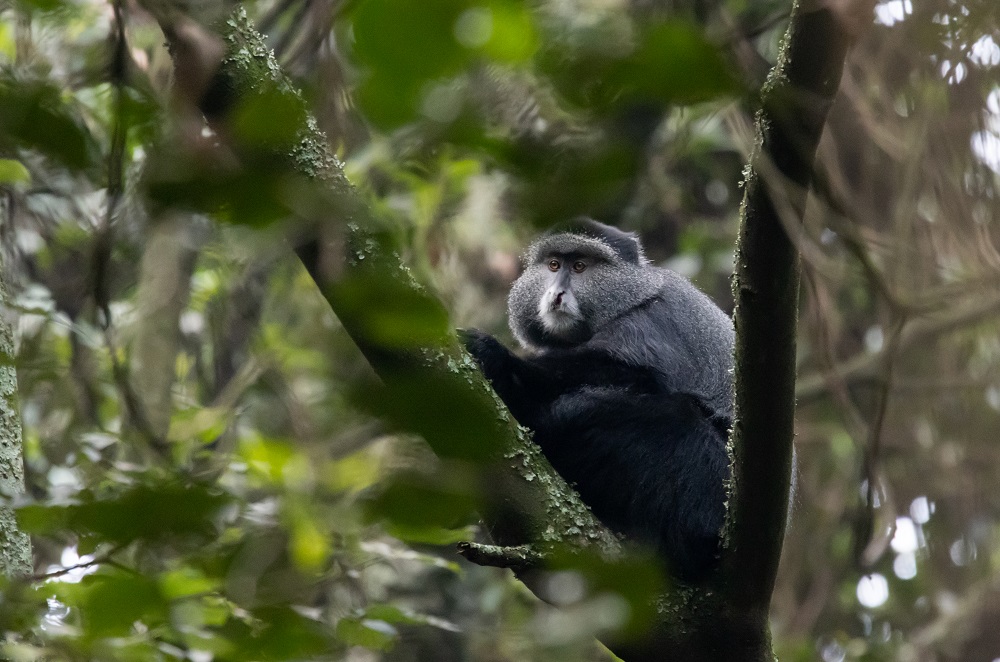 Day 1: Rwenzori Mountains National Park
Early morning (6:00 am) pickup and transfer to the Rwenzori base camp on a 75km journey to Nyakalegijo gate. Arrival at Ruboni community Visitor centre at 7:00 am is a good time to start the nature walk from Nyakalengijo gate 1646 m to Nyabitaba Camp 2632m.
On arrival, take your packed lunch, a walking stick and a bottle of water. After a briefing with the local ranger and guide trek through a forest canopy and open areas offering views as you head to Nyabithaba (5-6hrs).
You will take a break at river Mahoma to refill your water bottles and have a snack before a 1 hour ascend. A common site on the trek is the rich plant and tree life in lush green vegetation, river sights and sounds. You also have a high chance of finding birds, monkeys, elephant tracks and sometimes chimps' spoors and sounds.
Your keen guide will work hard to look for the unique small animals and insects on the trail and if they are lucky will show you the elusive three-horned or strange-horned chameleons, snakes, butterflies and other fauna and flora.
After returning to the base camp, you will connect to Kiwa heritage for a late afternoon swim in this natural hot pot near Kasese town. Spending up to two hours in the hot spring will give you the best feeling of being closest to nature. You will then return to fort portal for dinner and overnight
Trip includes:
Park entrance fee
Nature walk fee
English-speaking interpretive guide
Packed lunch
Transfer from fort portal and back by private car
Trip excludes:
Accommodation and related costs (Can be added on request)
All meals (can be added on request)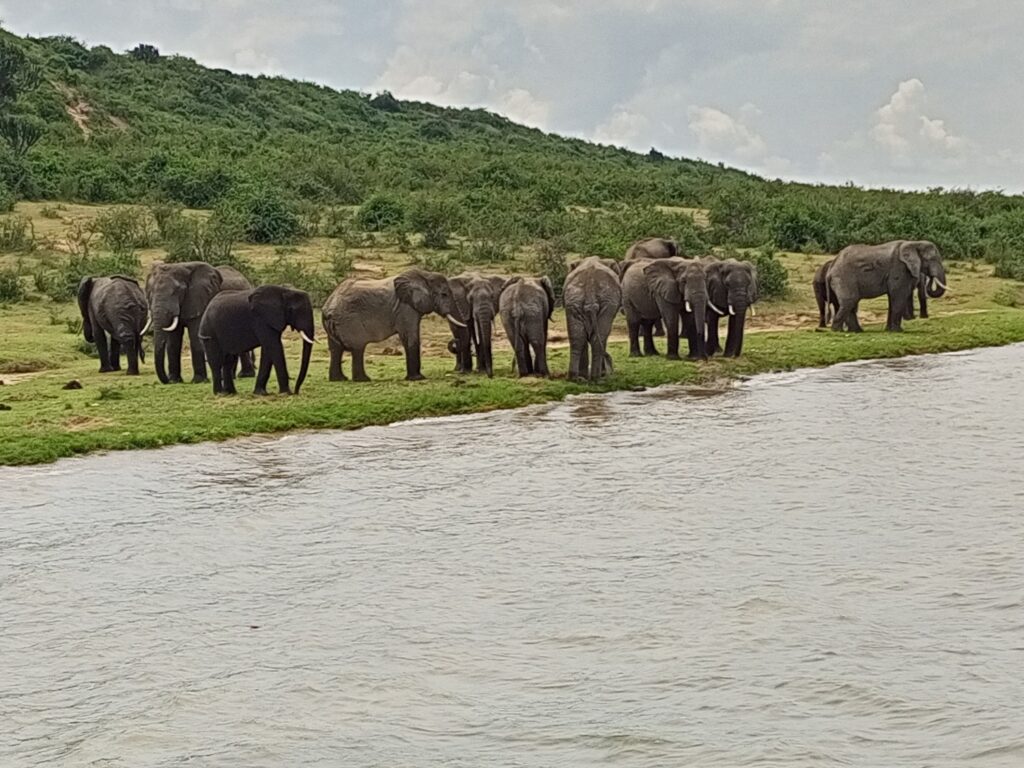 Day 2: Queen Elizabeth National park
After an early breakfast, start off from fort portal at 6:00 on a 100km heading to the Kasenyi park gate. The park gate opens at 7:00 am for guests to start the search for wild animals on a beautiful landscape lying between the Rwenzori backdrop in the west and the rift valley escarpment in the east. The common animals on these Kasenyi tracks include cats (leopards and lions), hyenas, elephants, buffalos, water bucks, warthogs, cobs, birds and others. For a sure deal on finding the lions, the lion tracking experience is ideal (optional at 120$pp). The game drive ends
After the game drive, you will head to Mweya or Katunguru for the boat cruise on the Kazinga channel, a paradise of wild animals cooling off. Kazinag channel is probably the richest wildlife section of Queen Elizabeth and the Albertine rift. Both the scenery and wildlife make it a wonder in the savannah. It is a 40 km, the natural freshwater way that dissects the park into two sectors, north and south. During the two hours boat cruise on the Kazinga channel, you have a high chance of viewing wildlife on the banks cooling off. The nature on the channel banks includes elephants, buffaloes, hippos, waterbucks, crocodiles, monitor lizards and an assortment of birds ranging from kingfishers, yellow-billed storks, African skimmer, falcons, black great white and pink-backed pelicans, open-billed stork, great and long-tailed cormorants, darters, Jacana, and other seasonal migratory bird species from Europe.
After the boat cruise, retire to your hotel for dinner and overnight.
Price: 400$ per person (based on three people going)
Trip includes:
Wildlife safari
A boat cruise/ safari
Park entrance fees
English-speaking driver guide
Safari vehicle, fuel and driver guide
Transfer from fort portal by private car
Trip excludes:
Accommodation and related costs (Can be added on request)
All meals (can be added on request)