Forty-five minutes from the Ruboni Community Visitor Center is a lovely rock-enclosed natural hot spring, with lukewarm, tepid water that will relax your tired bones after a strenuous walk in the Rwenzori Mountains or a long drive on Uganda's rough roads.
The walk is along the road that leads to the park boundary, lined with lovely forests and indigenous homes of the Bakonzo people. Three or four people fit comfortably in the pool, which is quite shallow and sits in the rocky bed of the Mubuku River, with scenic views of the Portal Peaks. Come join us for a soak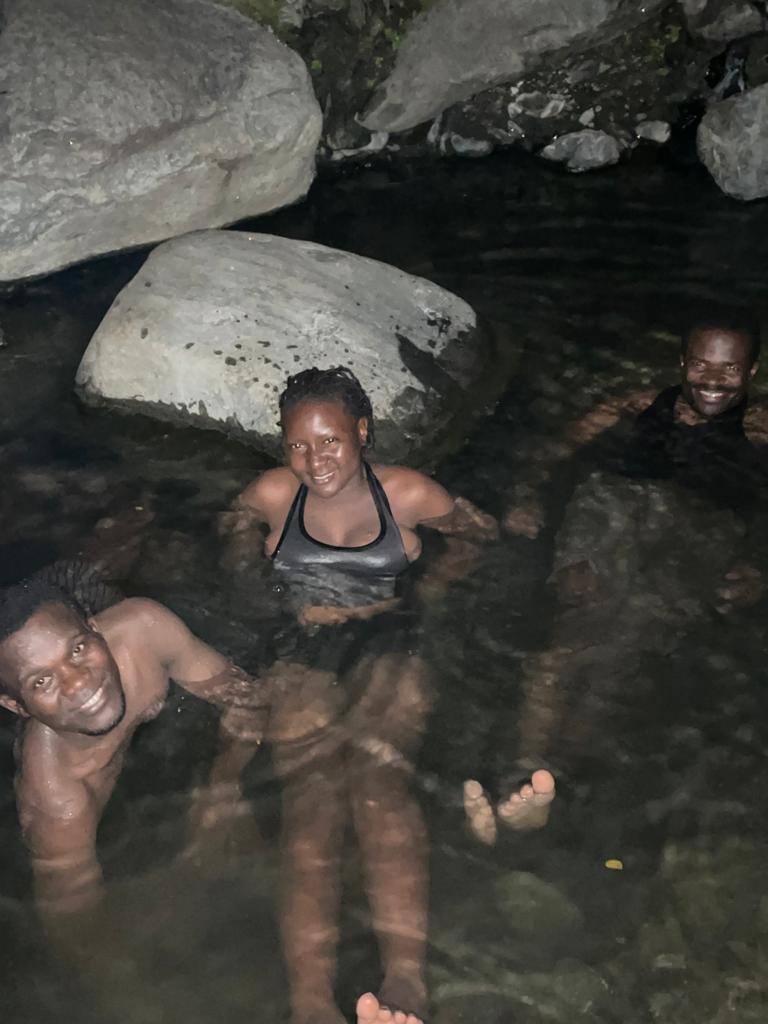 On arrival at the community visitor's Centre, the local guide will be assigned to check your packing before they take you to this beautiful spot that will give you the most rewarding experience of relaxation in the heart of nature. Those with a car may choose to drive to the equator snow lodge located next to the hot spring. However, a walk is rewarding as it gives you an idea of the local life when you meet the people on the farms, in the local trading centre doing their errands or in transit to and from the fields. On arrival, take your spots on the rocky shores of the pool and soak for about an hour before you return to your hotel at the community visitor's Centre.
From the Centre, take time to shop for some handicrafts and other products made locally, such as coffee, banana wine, and honey or vanilla pods. Other optional activities include joining the evening traditional dance performance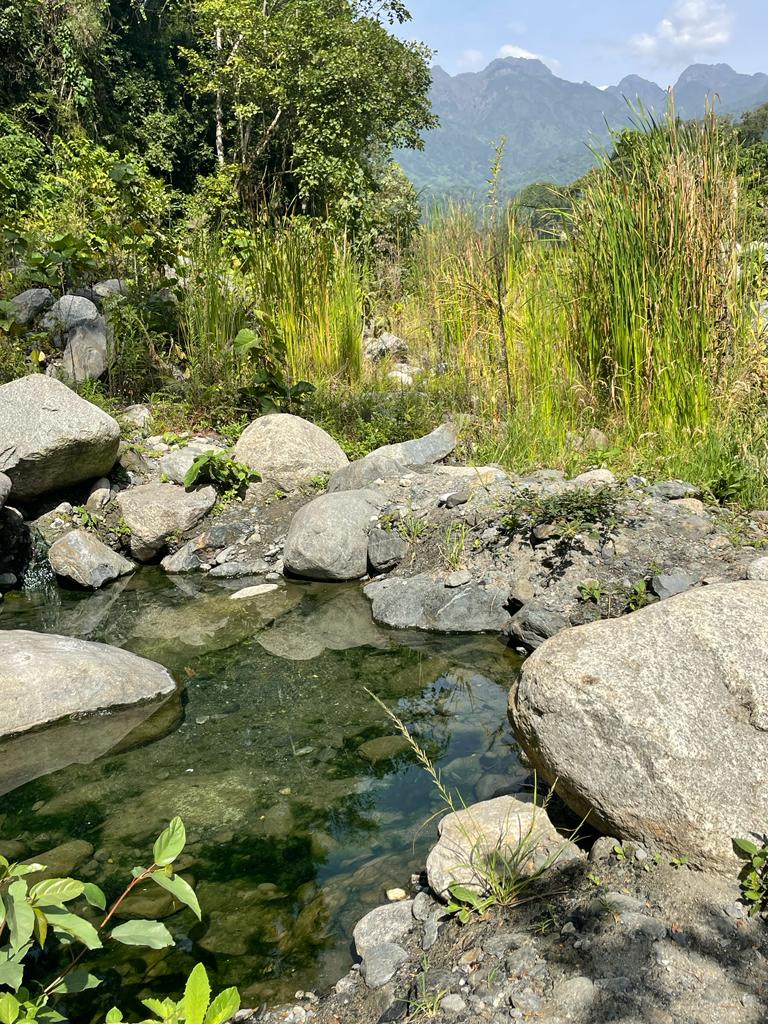 Price per person:
The tours are priced differently if they are taken either during the day or at night and they take about 2.5 hours altogether.
Daytime activity 30,000 UGX
Night time activity 40,000 UGX
Includes:
The tour experience
The guide
Excludes:
Accommodation (can be added on request)
Water and any meals or snacks
Transport/ transfer to and from the destination (can be added on request)
Important Note: Accommodation for this holiday can be offered by Ruboni community camp, Rwenzori Homestay, the community visitor centre for affordable camping or any other lodges in and around the Rwenzori gateway National park.
What to bring:
Walking shoes
Insect repellent
Hat and sun cream is a must as it may get hot
Cash for tips and gift purchases
Drinks and snacks can be purchased locally
Binoculars for bird watching (optional daytime only)
Refillable water bottle
Waterproof plastic bag to protect cameras etc