For gorilla tracking trips in the Ruhija sector of Bwindi impenetrable forest, we introduce you to Ruhija Gorilla Friends resort.
Ruhija Gorilla friends resort is a lodge located at the edge of Bwindi Impenetrable National Park, about 52km from Kabale town. This campsite is owned and run by the local community and is a favorite of many people tracking the gorillas through the Ruhija gate. Ruhija gorilla friends resort location offers stunning views of the Bwindi forested hills. the lodge offers accommodation to gorilla tracking visitors in the different categories of; rooms, safari tents, and camping. They have both self-contained and none self-contained options. The restaurant on-site provides meals and drinks and the lodge organizes community experiences such as traditional dances and community-guided tours.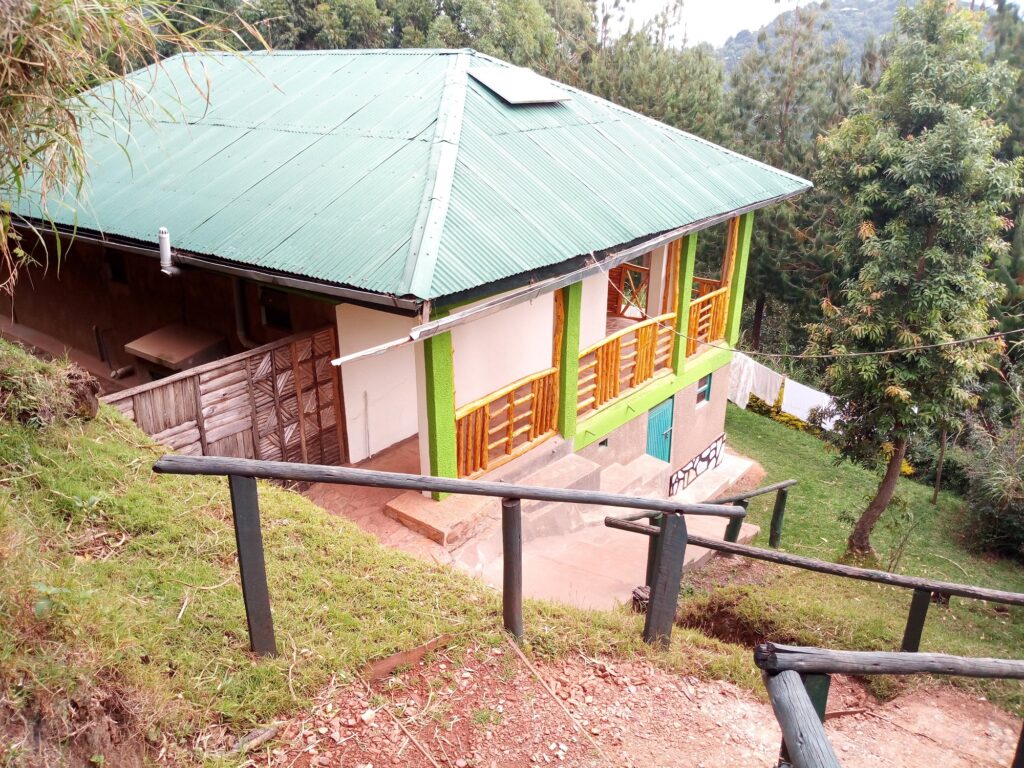 Why you must stay here
The lodge is close to the park gate and guests are able to walk to the gorilla briefing point in the morning. Most of the guests who stay here during their gorilla trip have found the lodge reliable. For those looking for the lodge on google, The GPS coordinate of Ruhija gorilla friends resort is; -1.040564, 29.776735
The hospitable staff will make your stay a memorable experience. Breakfast is provided free for people staying in Safari tents,
It is an ideal place to stay when going to track the mountain gorillas of Bitukura, Kyaguriro, Mukiza, and Oruzogo groups in Ruhija, Bwindi Impenetrable National Park.
Birders are offered an ideal accommodation in the campsite in Ruhija, the only place in Bwindi Impenetrable National Park where all kinds of birds can be viewed.
lots of community activities to participate in. The community has developed village walks ideal for those interested in nature, culture, Batwa walks, and hiking in a spectacular landscape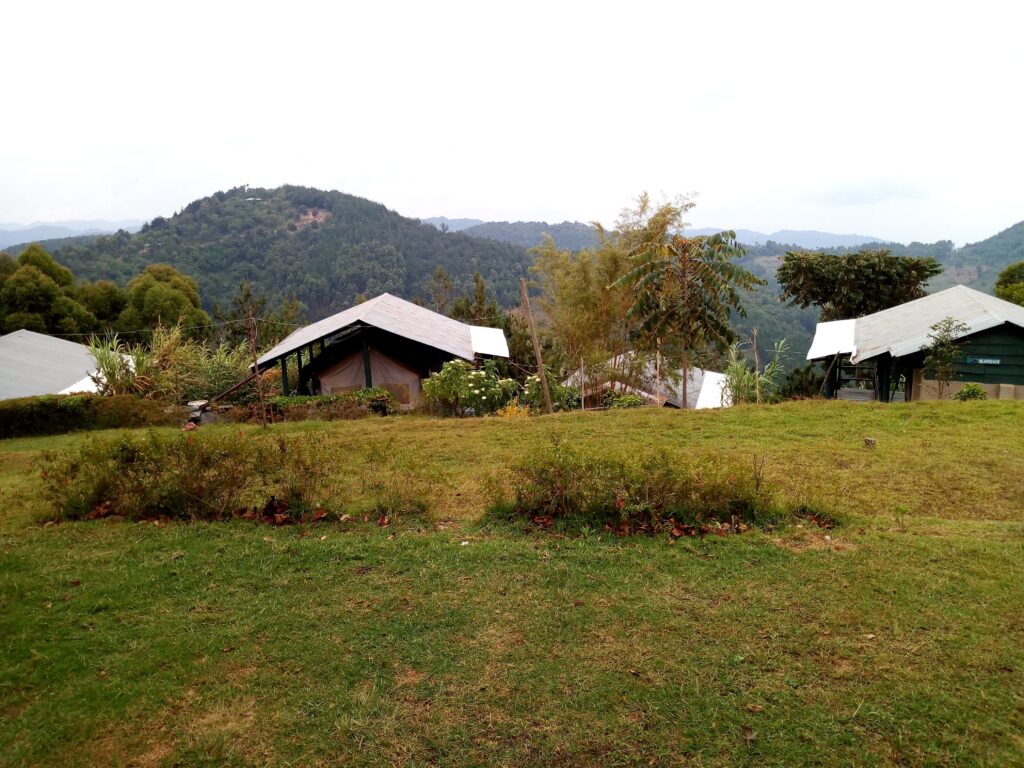 Activities and short trips you can do during your stay
Ruhija is a birders paradise, popular for birding than in any other part of the Bwindi forest. many have said that it is easier to find gorillas during the tracking exercise. The gorilla groups at this gate are Bitukura, Oruzogo, and Kyaguriro. Besides, the area has many other activities to do including the following;
Ruhija community village walks
Handicrafts production and sale
Community traditional dance
Gorilla tracking experience
Forest /primate walks in the park
Highlights:
The view of the mountain gorilla forests from the room or restaurant balcony
Walking in the lush forest, home to the gorillas
Mixing freely with the community during the village activities
Responsible travel
The RGFR&C was established in 2008 by local community members to help generate a source of income for local communities in Ruhija through establishing sustainable gorilla tourism
The campsite intends to contribute a certain percentage of their interest to development projects in Kitojo Parish and other adjacent areas surrounding Bwindi Impenetrable National Park.
What to bring:
Walking shoes or boots as it can get muddy
Insect repellent
Hat and sun cream
Layers and waterproof jackets (climate is changeable)
Cash for tips and gift purchases
Drinks and snacks can be purchased
Binoculars for bird watching
Plastic bag to protect cameras etc