Introduction:
A day with a coffee farmer in the Rwenzori foothills will change your mindset about the coffee you take every day. you will realize that it is not just a cup of coffee but a ton of labor effort and love from one farmer in the country that wakes up every day to go and tend to the coffee plant for several years, selectively harvests, drys, and process the coffee been to suite your innermost taste. this farmer in Ihani village will take you on a coffee farming experience that can take from one hour to a full day based on your interest. it is the main livelihood in this area. they have mastered planning, harvesting, drying, grinding, and taking a cup of organic coffee every morning. you will also go through all these steps during our coffee tour.
Stage 1 – Arrive any time between 7:00 am and 3:00 pm. you will be welcomed by the guide at the f-coffee house, who will give you a background of the coffee house project as he shows you the tools and items they use to farm and process coffee.
Stage 2 – You will be guided to the coffee gardens you start at the tree nursery, proceed to the tree gardens at the homes, and then to the demo garden before you reach the processing plant on a scenic hill. at each stage, you will participate in the local farming activity. the journey shows you the value of improved organic farming and how it increased the quality and quantity of coffee harvested.
Stage 3 – At the processing center, you will be shown the different ways of processing coffee to give the same organic cup of coffee. the different processes vary in length, level of activity, and preference by the market. you will get the reasons and advantages for each process as you participate.
Stage 4 – After you appreciate the journey of coffee farming, you will be brought to the traditional hut to make your own cup of organic coffee, the local way. this stage starts with an introduction to the local grinding tools which include the motor, pistol, and grinding stone. Grind your own coffee, heat the water on the traditional clay stove and then sip the well-deserved cup of coffee as you take the views of the surrounding mountain community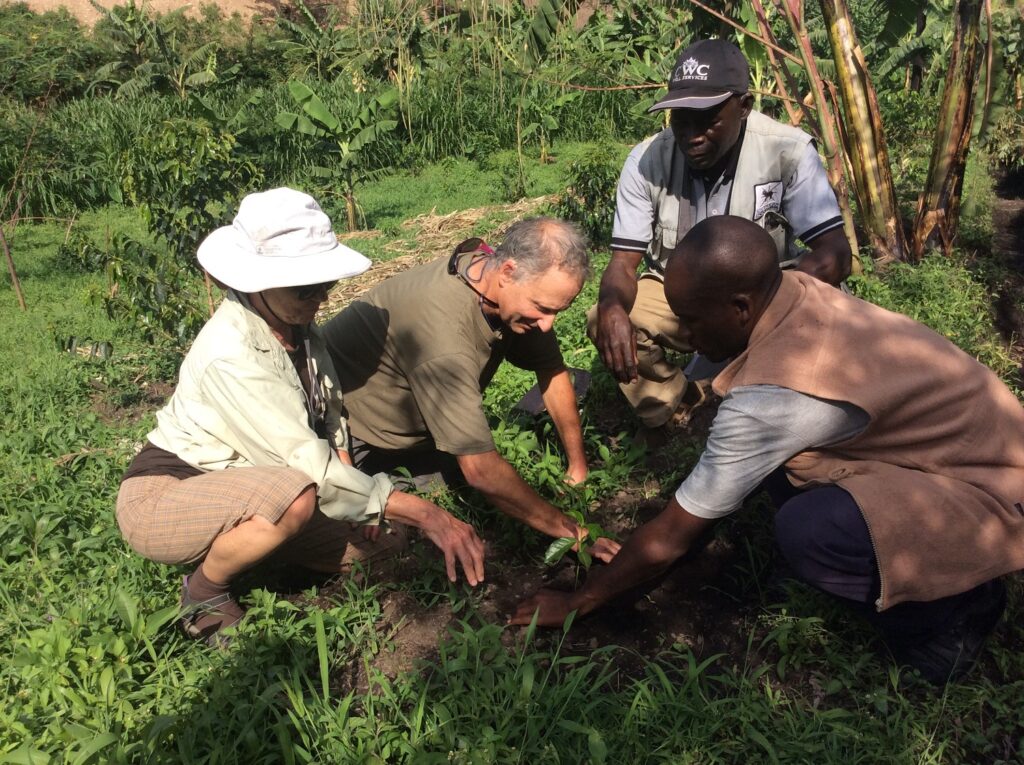 Price per person: USD25.00
Includes:
The guided tour
The guide
All particiation in the tour
A cup of coffee
Excludes:
Drinking water durng the trek
Transport to and from the village
Any other personal requirements
Important Note: accommodation can be privately arranged at any accommodation at the gateway (7km) or in Kasese town (16km)
What to bring:
Walking shoes or boots as it can get muddy on the nature trails
Insect repellant
Hat and sun cream
Cash for tips and gift purchases
Drinks and snacks can be purchased
Refillable water bottle
waterproof plastic bag to protect cameras etc