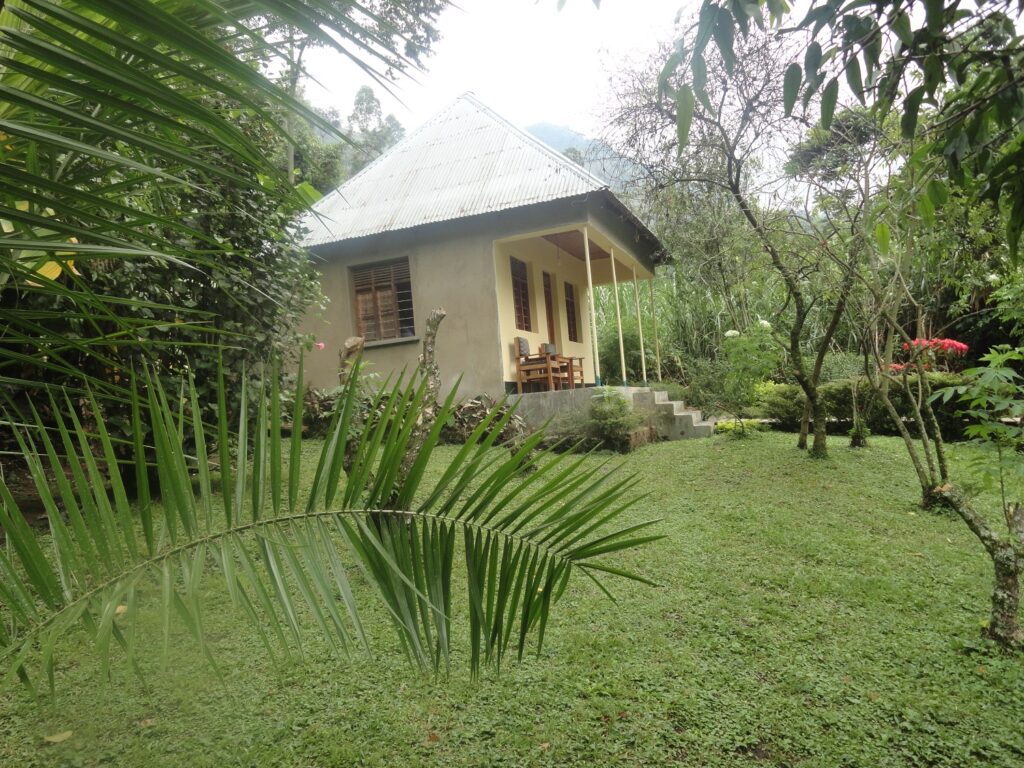 Why stay with us? Staying at Ruboni Community Camp is a dream come true for nature and culture lovers. The lodge is a combination of comfortable facilities, hospitable staff, and a great location in the heart of nature. Originally set for the Rwenzori trekkers on the night before and after their trekking trips, the camp has proved to be a great stopover for travelers who want to break their journey in the Rwenzori, between Queen Elizabeth and Kibale National parks. Staying at Ruboni Community Camp will add great value to your trip to western Uganda.
Amenities of Ruboni Community Camp: The three categories of guestrooms we have include; self-contained Panorama cabins, self-contained Bandas, and none self-contained rooms. Guests are treated to furnished twin and double beds setting private toilets, and bathrooms with overhead hot showers. In a greenery surrounding, each room has a balcony that offers Rwenzori Mountain views. We also have limited camping space for guests who come with their own camping gear. The restaurant onsite offers all meals, on order. In our mini-bar, we offer a selection of soft and hard drinks including; the opportunity to taste the wine made from locally farmed fruits.
What you can do here: The lodge has a range of activities that visitors can easily participate in. All our activities allow guests to mingle and mix with locals and fully experience the Rwenzori scenery, nature, and culture, as you explore the local way of life. The trips include; community-guided walks, Rwenzori trekking activities, and cultural shows and demonstrations. The selection includes; a forest walk, hill climb trek, village walk, traditional homestead visit, and attending the evening cultural festivals.