Rwenzori Mountaineering Services (RMS) is a locally owned and run company that was created in 1987. This company was started by the interest of local people to help promote tourism as a way to enhance conservation of the Rwenzori Mountains habitat.
RMS currently has a membership of 1600 local people. RMS tourism activities are inspired by the work of Mountain clubs of Uganda on the Rwenzori Mountains from many years in history.
Rwenzori mountaineering services promotes ecotourism. Headquartered on the bank of River Mubuku, in Ruboni village, RMS offers mountain trekking services to guests who want to summit or scale the lower slopes of the Rwenzori ranges.
This organization is the sole manager of the central circuit trail of Rwenzori Mountains National park. They hold a cocession of managing the tourism facilities including the accommodation on the central circuit trail.
It is with RMS that all other tour operators and service providers' offer the distinguished services of trekking Rwenzori on this 8 days central circuit trail. You can find more complementary Rwenzori Mountaineering Services and providers that you may need for this trek to the Rwenzori mountains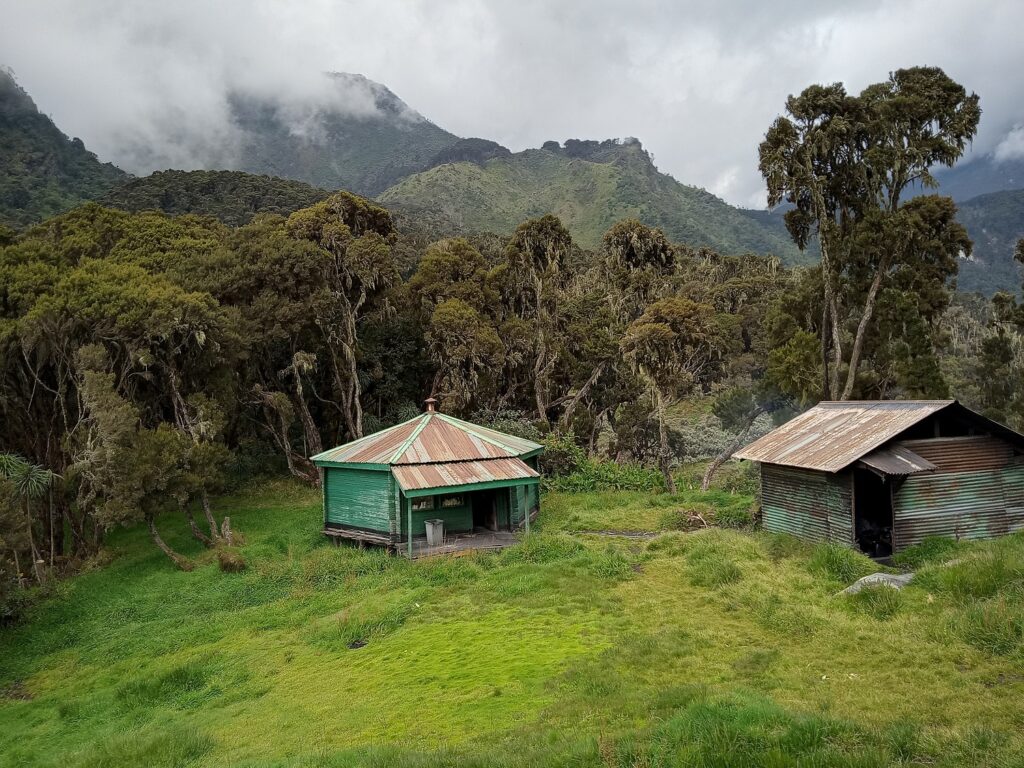 This mountaineering institution has a profound impact on the conservation and tourism of the Rwenzoris. It supported the process of turning Rwenzori Mountains into a National Park, a process that was concluded in 1991.
The creation of this National park further led to several global recognition for this landscape, that have improved the conservation and tourism works on the Rwenzoris. These important recognition's include a world heritage site status that Rwenzor Mountains National park got in 1994 and a ramser site status that was received in 2008. This qualifies RMS as the oldest community owned and run organization of impact and a mother of ecotourism on the Rwenzoris.
On a good note, Rwenzori Mountaineering Services partners with the tour operators and other Community Tourism Initiatives to ensure that tourism continues to fuel local community development in this Mountainous landscape.
With time, other local service providers have created complementary mountaineering service initiatives to enrich the Rwenzori trekking experience. These local institutions come from the joint effort of awareness raising and inspirations sparked by RMS, the National Park and exchange of knowledge. This evolvement of service levels is a perfect demonstration of ecotourism empowering the locals.
As part of their social development effort, RMS owns and runs a dispensary in Ibanda, that provides medical services to the whole population and maternity services to the pregnant mothers. Along with this dispensary, RMS supports other local people and businesses in the different economic inclusion interventions which include employment, market for local produce, and in many other ways as a way to fuel local economic development.