Background
With the vision of making tourism a positive force for transformation, rural development, and community well-being, United Nations World tourism Organization (UNWTO) launched the "Best Tourism Villages by UNWTO initiative"in 2021. This initiative recognizes those villages committing to making tourism a strong driver of their development and well being, and seek to advance the role of tourism in valuing and safeguarding rural villages along with their associated landscapes, knowledge systems, biological and cultural diversity, local values, and activities (agriculture, forestry, livestock, and/ or fisheries, including their gastronomy.
Located in the Rwenzori foothills, Ruboni village was selected and recognized by United Nations World Tourism Organization (UNWTO) as one of the global top 20 villages with the potential to become an outstanding top-tier rural tourism destination. Ruboni is the only tourism village that met this  score in Uganda in 2021 at the initial selection.
Based on this, the residents of Ruboni village are working very hard, aiming to Position the local communities to reap from the available tourism opportunities. The village has over nine Hotels and accommodations including, home stays and campsites offering a range of hospitality services, cultural experiences, and tours.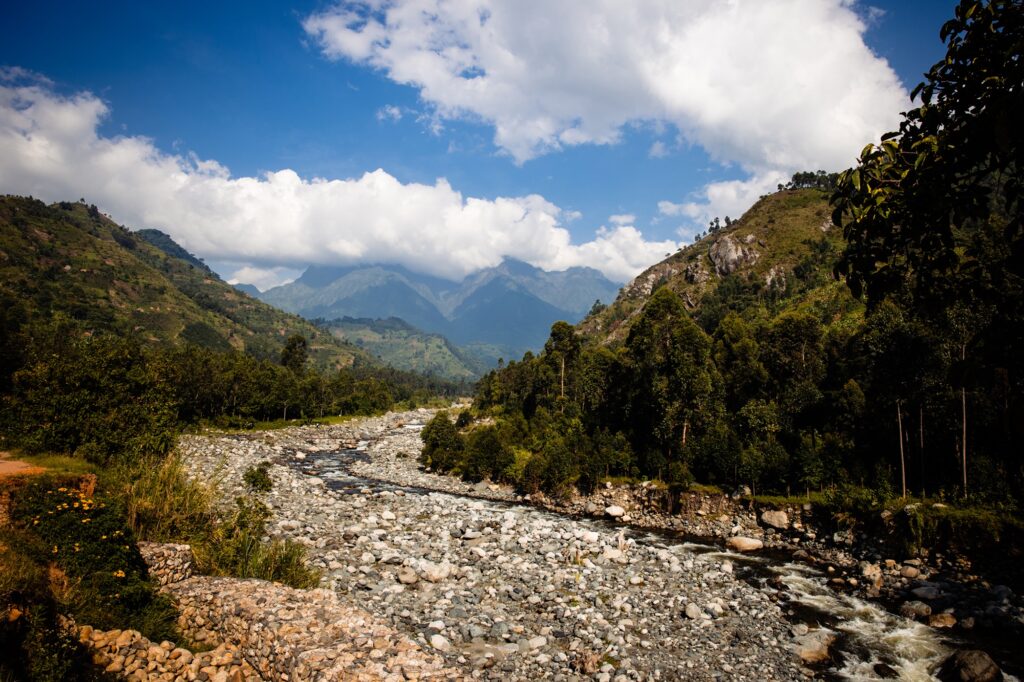 Why you must visit Ruboni Tourism Village
The Ruboni Tourism Village is a rustic territory, nestled in the foothills of Mount Rwenzori in Uganda, is a hidden gem that offers visitors a unique and authentic African experience. This documentary will take viewers on a journey to explore the natural beauty of the region, the rich culture of the local Bakonzo people, and the sustainable tourism initiatives that are helping to support the community.
A visit to Ruboni village will open to you the stunning scenery of Mount Rwenzori, one of Africa's highest mountain range and a UNESCO World Heritage Site. During the stay, you'll hear from locals about the mountain's significance in their culture and learn about the challenges of living in such a remote and rugged environment.
Next, we'll meet some of the residents of the Ruboni Tourism Village, who will share their stories and provide insights into the daily life and customs of the Bakonzo people. you'll learn about their traditional music, dance, and art, and see how they have adapted to the changing world while preserving their heritage.
The visit will also highlight the innovative tourism initiatives that have been developed in the village, including guided tours and hikes to the mountain and cultural immersion experiences. We'll meet some of the local guides and see firsthand the impact that tourism has had on the community, including the creation of jobs and the preservation of natural and cultural resources.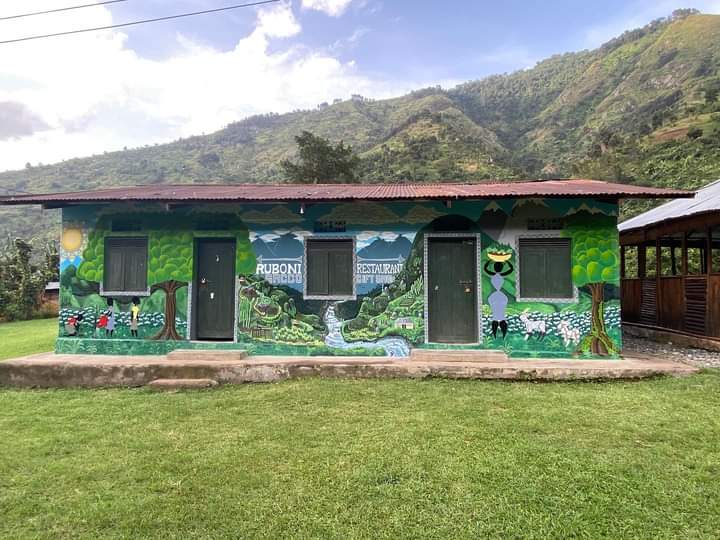 How to visit Ruboni village
Through the several tourism offices in Ruboni village or your tour operator, you will e able to get more information about the attractions and activities in Ruboni village and how to integrate them in your main tour around Uganda.