When you spend a night at the elephant home, you have the easiest access to Queen Elizabeth National Park. The lodge is located just next to the park. The elephant home is also one of the closest lodges to the Kasenyi tracks, where most wildlife safaris are conducted.
On the day of the safari, you will take breakfast at 6:00-6:30 am and join the guide to participate in the safari drive on the Kasenyi tracks in the northern sector of the Queen Elizabeth National Park. You should preferably reach there at around 7:00 am or earlier, when the cats are still in action. We will be looking for the pride of lions. Lions are commonly trailed by hyenas during the hunt.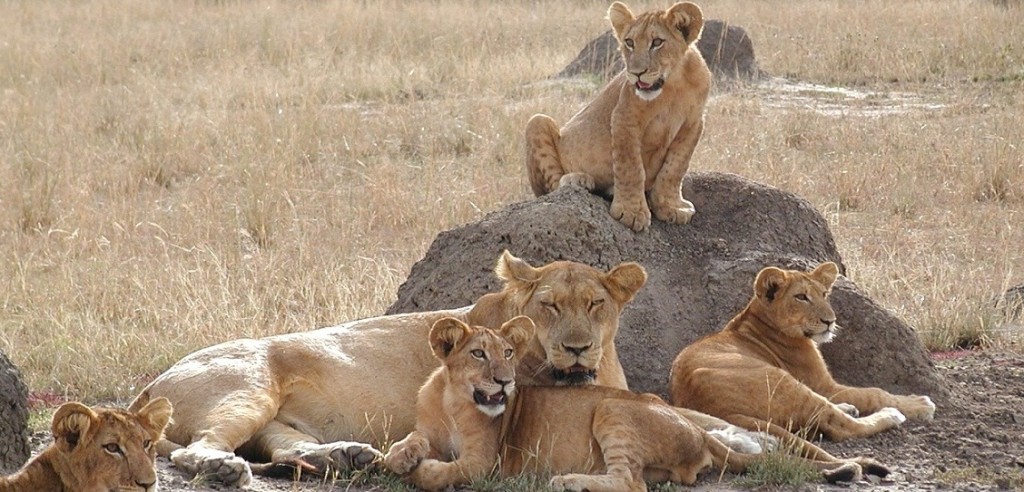 The game drive will go on up to 10:00 am. At daybreak, we will look for other games including Buffalos, Elephants, Uganda cobs, waterbucks, warthogs, and others mainly congregated in large and small herds.
Return to lunch, after which you have chances of participating in the community experiences. Options include; the salt mining tour, the crater lakes tour, the village walk, traditional dance performance.
After the evening activity, you may choose to take a short evening game drive before you return to dinner and overnight.
Besides, at the elephant home, you will find short safaris that you can organize very easily. If you have more time for the safari activities, you can find a full-day experience package that is scheduled with a preset price per person. It requires a minimum of three persons for it to start. This full-day package includes;
1 Kazinga channel boat cruise safari or a game drive in Kasenyi tracks
1 guided community tour or wildlife Bodaboda safari
2 meals (Lunch and dinner)
1 local drink of choice at the lodge.
It is so easy to arrange. Booking is free of charge! Please contact us today to reserve your room in the lodge or space on the safari drive/ Kazinga channel boat cruise.