When you stay at Ruboni community camp, in the Rwenzori foothills, you have access to exciting activities that introduce you to the nature, culture and landscapes of Rwenzori Mountains. During this stay, you will be able to prove that this part of Uganda is indeed unique to any other national parks or tourist areas.
However, you won't find a better opportunity to explore the uniqueness of Rwenzori Mountains unless you stay with the right host. In the Rwenzori gateway, the ideal host for this place is Ruboni Community Visitor's center.
Ruboni community visitor center is a central meeting point for the locals and tourists. The center has been established by the Ruboni village tourism committee. This committee comprises all the service providers in the gateway. Likewise, the center has brought together all the tourist activities in Mubuku valley or the Rwenzori gateway.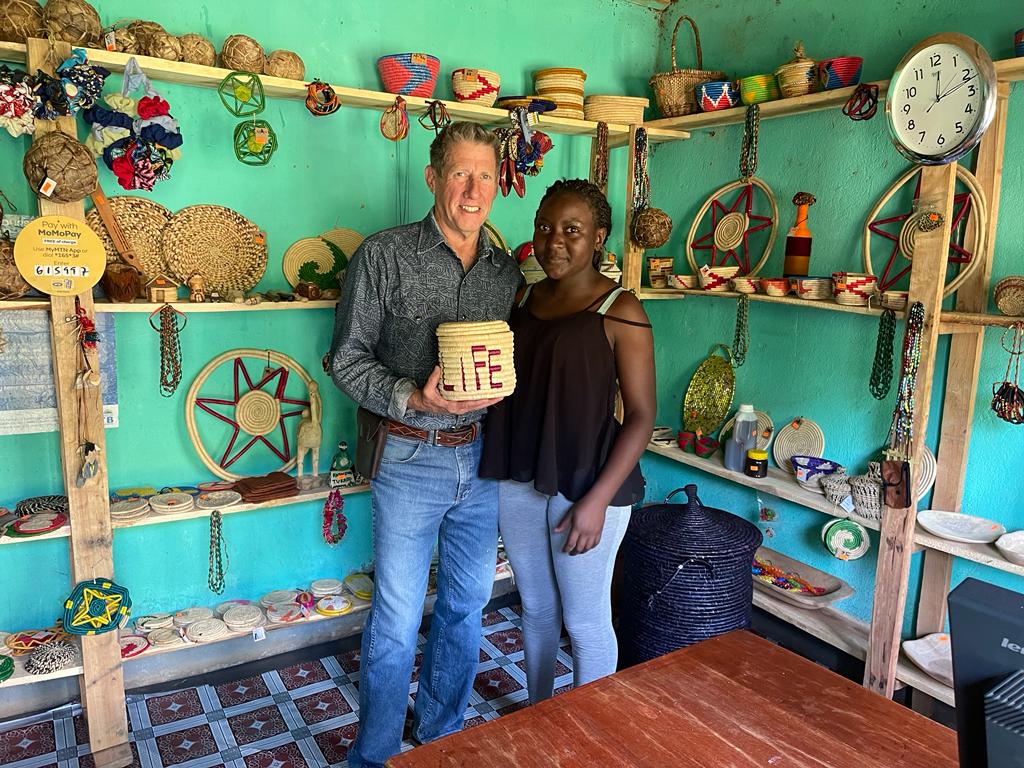 The visitor center is a tourist attraction on its own. It offers different tourism services including; tourism information, cultural dances, local foods and snacks, all bar drinks including the locally made banana wine, traditional dance events, Nyama-choma, a gift shop with local crafts and a camping ground for both those with own tents and the ones who want to hire tents.
We can say everything but we can't say enough about the great scenery during your stay at the community visitor center. The hills and mountain views are all round, dotted with mountain gardens, homesteads and forested valleys. It is right in front of the portal peaks and those who stay enjoy the endless views of these mountains.
From the visitor center located exactly 24km from Kasese town, you will be able to explore the entire Ruboni village and the Rwenzori mountain foothills. The list of activities you will find here is endless. It is a paradise and everything id more than interesting but inspiring. You will be impressed how people live on so little and yet manage to have a smile all their life. It is such an inspiration to life.
The center is a place you will find local community guides. All village guided tours start here. You can choose one or more activities from the list of forest walks and nature trails, hill treks, cultural tours, homestead visits, or even trekking to the lower or high peaks of Rwenzotri on Mahoma trail trek or on the central circuit trail.
The tourism information in the visitor center has a display of all the accommodations and activities in the mubuku valley. This is backed up by our staff that will provide a good brief on how to choose your activities and accommodations, in case you will have not yet chosen by the time you arrive. To save time, you can already contact us for this same information so that you can be able to make your selection before arrival.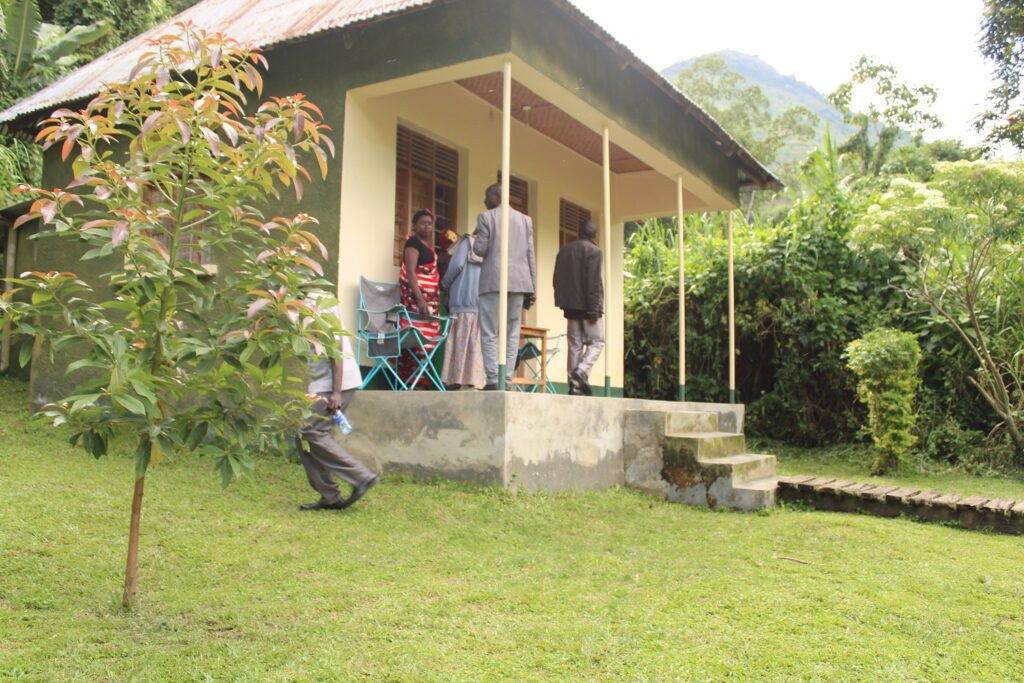 In Ruboni village, we have a total of ten accommodation facilities with an average of 50 beds. These accommodations range from the up-market lodges to the shoestring and home stays. The home stay option is of course a unique offer. It goes for the least price but offers more than any of the accommodations. Following the home stays in ranking, you will find camping grounds with total space for more than 50 tents. The camping grounds are the most affordable. Even people without tents can hire camping gear from the sites including sleeping bags, tents, sleeping mats and others.
To book your visit or stay in Ruboni community or any part of the Rwenzori mountains region, you can easily contact us. Ruboni village is located 24km from Kasese town or 17km from the fort portal-Kasese road at Nkenda electric terminal.
On Google Maps, you can just punch in either Ruboni Community Camp or Community Visitor Centre and you will be directed by the App. The village is accessible by road. Only two options of transport are available; Bodabodas (public motorcycle) or special hire taxis. At the moment, the route doesn't have shared matatu.