Every once in a while, the team at Rainforest and community tours reaches out to the community tourism enterprises that we support. We do this to keep our office team and guides updated on the new tourism activities and community development taking place in the local areas. In June 2021, we asked one of the communities to share with our team and they shared a story about the evolvement of their community tourism enterprise; the elephant home. We felt this story was inspiring and decided to share it with our online community, as raw as it was given. It goes as follows;
Thank you for reaching out to us during this time that seems to be the end of everything. We felt the terrible moments of the COVID-19 pandemic are a good time to share our story. As we are almost running out of gas, reminding ourselves of where we have come from, gives us a reason to move on during this trying time.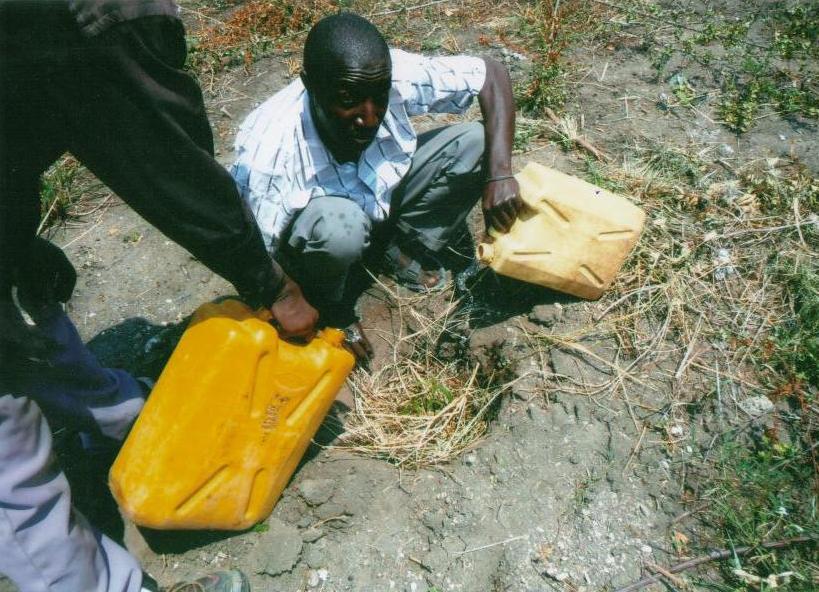 Today we will share with you a story of how the elephant home has evolved over the few years of our existence. The elephant home started operations in 2016. It started after more than five years of pondering, inspiration, networking, and knowledge exchange with other communities in other destinations of Uganda; Kibale forest, Rwenzori Mountains, Bwindi Mgahinga, and others. After we finally decided that we would establish a tourism business in Kikorongo, the first stage was to acquisition a plot of land and increasing it to a reasonable size. This was done by the community members' contributions by donating from their household plots.
We had the land in good time and we finally opened our doors to tourism in 2016. At the opening, we had a small house serving as reception, bar, and dining area. Outside the house were a camping ground and a compost toilet alongside the road, just opposite the park, on a one-acre property. In the first three months, we used to get one camper per month. Then the numbers increased steadily. Seeing a few camping guests helped to increase our energy and motivation to seek our purpose.
At that time, the community was too conservative and unaware of community tourism. We had to spend all our energies on changing the community attitudes, no matter the poverty and neediness we were facing. Two years later, we were able to complete our three self-contained guestrooms. This was a big leap. The number of guests and income considerably increased.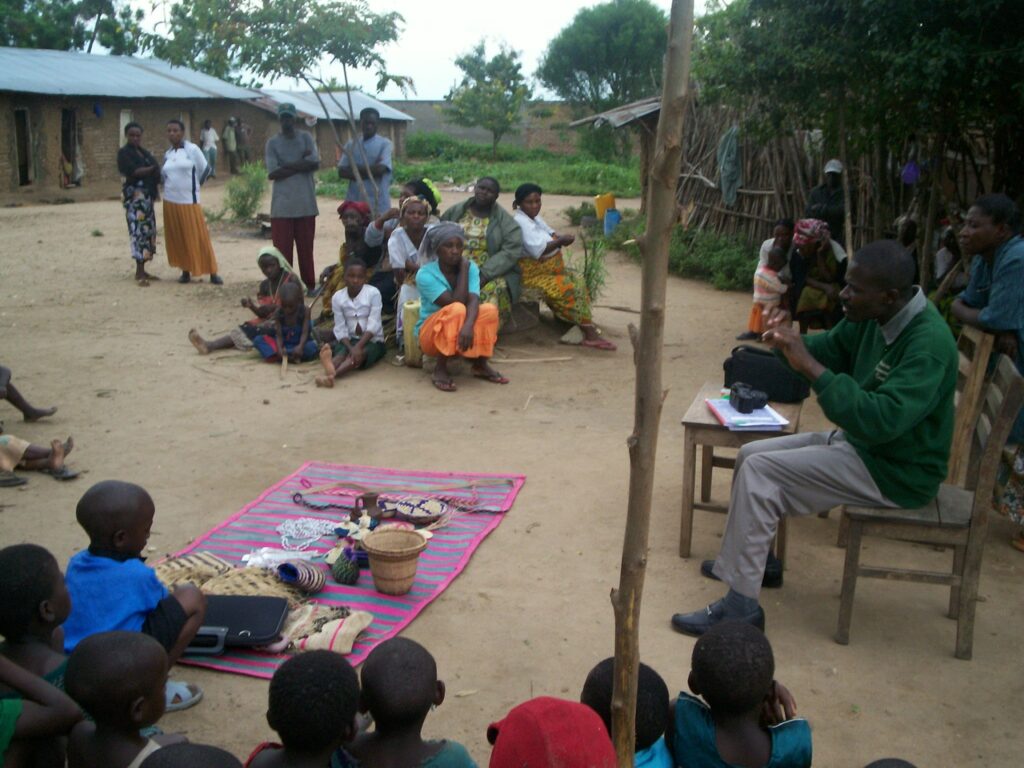 With some more business, we then had the ability to inspire the local community more. We thought this was the time to give back to the community as a way to motivate them and further change their attitudes. Our goal was to convert them from poaching and a negative mindset about the park, to turn them into advocates and participants of conservation and community tourism. This worked well and our followers increased in the end.
With the increased community involvement and visitor numbers, we had to establish six community experiences in the village. These interventions brought the guests closer to the community and changed their mindset rapidly. Some of these activities include three village tours, a handicrafts workshop, a traditional dance, and a boda-boda safari.
Then we started responding to guest/ market feedback demands and expectations, to improve the lodge standards. This was a sure way to be sustainable, make more income, and give back to nature and the communities. At this time, we were set to expand our property, double our accommodation capacity, improve the internal facilities and services implement clean energy and rainwater harvesting, or drilling a well to cut the exorbitant costs of these two inputs.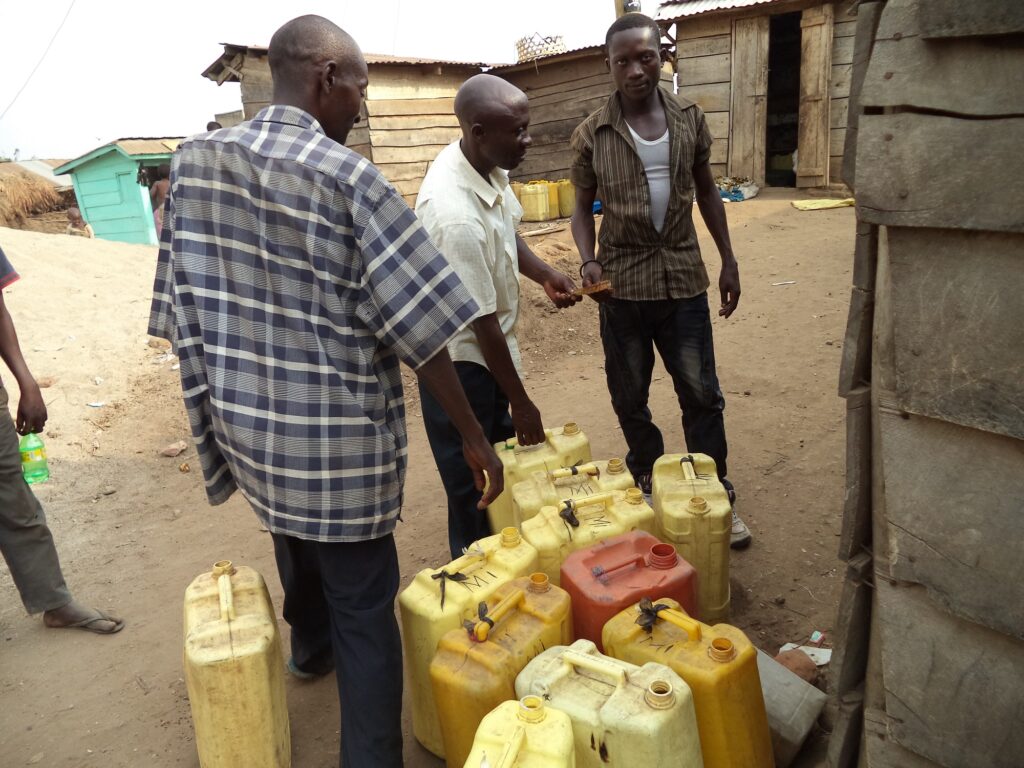 In the Kikorongo community, water costs more than food for the household and it is sold in the market after being collected 15km away. The price for water makes everything expensive, from cooking to building and housekeeping. We don't have power so the lodge relied on solar options that couldn't even charge the guest gadgets sufficiently, power a fridge, or provide sufficient lighting; all of which are necessities of the present-day traveler. From the trend of our income and progress, however, we were determined to address these in a few years. Then COVID-19 set in.
Looking back, it has taken The elephant home almost five years to be on the current status. the emergence of the Covid-19 pandemic has certainly made this journey longer. As a good stage of community sensitization, we have finally managed to facilitate the formation of a community institution of young people that holds the candle of its own empowerment. This is the Kikorongo youth group. This youth group now has a stake in the tourism proceeds on behalf of the entire village as members of the elephant home community group
As we were planning to get off the ground, with full involvement of the community, covid-19 set in. By the time covid set in, we had finished a few things on improvements; a generator for alternative powering, pathway lighting, and setting up the crafts shop for the community. We had successfully established up to five community own tourism products, an active youth group linked to the elephant home lodge, registered as UCOTA members, seen a huge tree-planting partnership go through the elephant home to the communities in the hills, and had sponsored the planting of ten thousand trees in the region. We felt we had given a good portion of our earnings back to nature and her people.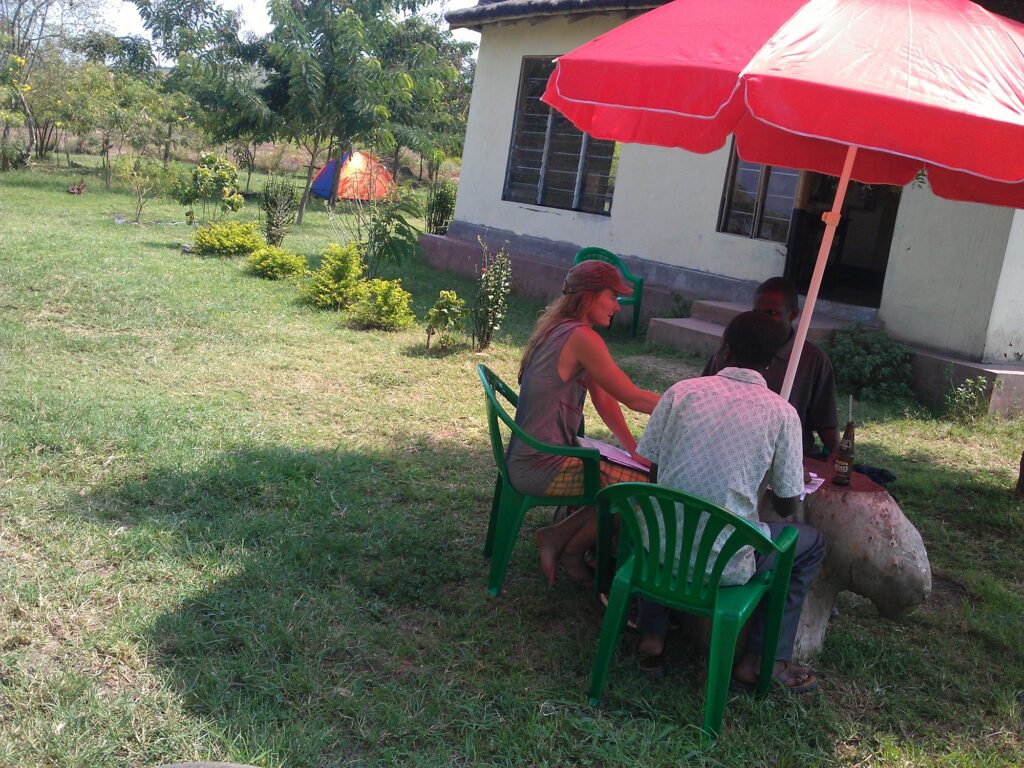 Close to two years of no business during the pandemic has drawn the elephant home backward. However, we are proud that we have moved this dirk period safely, along with the entire community. This period again helped to bring us together as a community and reminded us of the need to live closely together during hard times in life. With our last coins and the great support from friends and well-wishers, we shared the love by providing food, water, and other inessentials to the community during the lockdowns.
We can't manage to say it all through this short writing. Every word of this story is a summary of over one hundred pages. We can only share more with you when you visit. We hope to welcome you soon, on your next trip to Queen Elizabeth national park!
Most important to know is that the Elephant home is currently fully operational after the covid19 lockdown has been lifted. We are working hard and smart to market as the tourism industry opens up. The numbers are still very low but we are at work, in the recovery phase. We are almost finishing the recovery business plan, setting the crafts shop, and working on the visibility of the lodge and other tourism products. Other activities we are planning to work on during the recovery phase are; community mobilization, training and capacity building, rainwater harvesting, reliable and clean power sources, marketing enhancement, and increasing accommodation capacity to be able to attend to the local tourists who are more sustainable and tend to travel in large groups.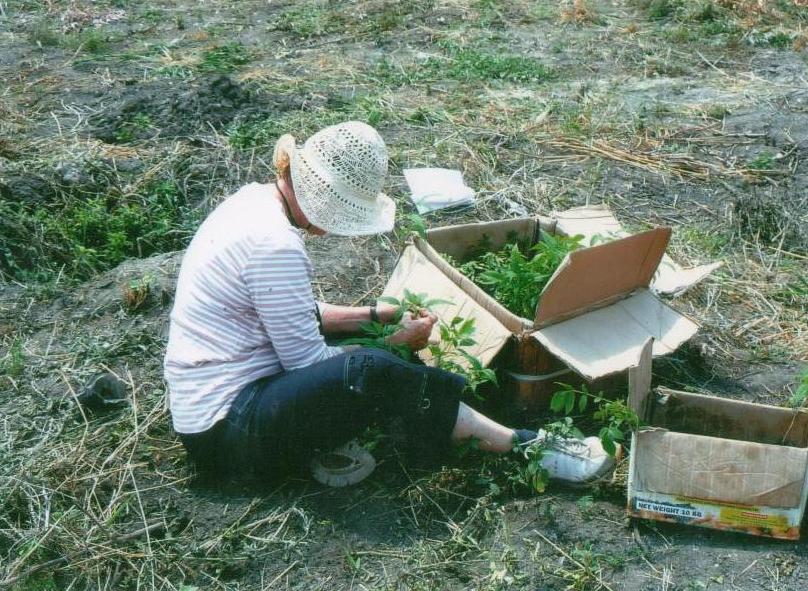 End of the story!
At Rainforest and community tours, we continue to believe that the future is bright and we are determined to carry on. We are more hopeful when we read inspiring stories from our destination communities. Thank you, to all the travelers who have stayed at the elephant home, for helping to change lives and supporting conservation. Everyone's choice to stay at the Elephant home contributes to this big success story.
This is what you get when you participate in the Ruboni community, overnight hill trek. it is the shortest, easiest and cheapest way to experience Rwenzori mountains nature, scenery and part of culture. Yes, you will be able to get, almost full experience of the Rwenzori Mountains in just one overnight. Many people admire trekking the Rwenzori Mountains, but very few have been able to do this trip, due to budget fitness and time challenges.
By introducing this community hill trekking trip, Ruboni Community Camp has solved all the three reasons why most people miss the experience of trekking to the Rwenzori. The community hill trek puts both the Rwenzori climbing and the community experiences in one beautiful, short and affordable trekking experience.
The Hill trekking experience is an outdoor wilderness camping experience. It is sold on a full board package that covers the meals, guide and porter, camping gear, and the entire experience. It is easy to arrange within one day. The trek starts at 1615m to 2400m above sea level.
Trekking starts in the afternoon. After lunch at Ruboni community camp, start the trek with the porters and guides carrying your supplies. Cross River Mubuku and then start ascending. The hill is steep at some points, but our experienced community guides and porters will give you good company and enable you to keep on climbing to the peak. Trekking time is 1-2 hours climbing and 1 hour descending back to the community.
The trail is also a community path that takes some community members to their homes and gardens upon the hills. During the trek, you find local Ugandan people on the way doing the different activities that will give you an idea of the local village life. You will be passing through the community gardens where you will view some of the locally farmed crops around the village homes such as coffee, fruits, and vegetables.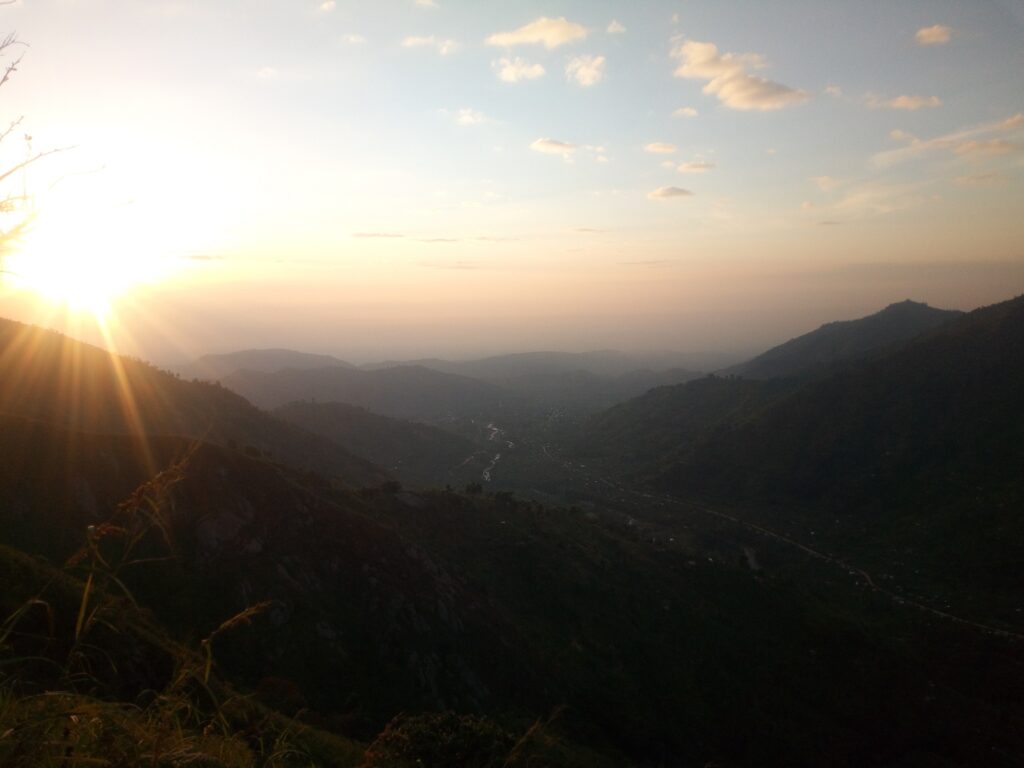 As you go up the hill, the scenery gets better, until you reach the peak where you will view the entire village, Queen Elizabeth National Park plains, and the Rwenzori Mountain peaks at the same time. Throughout the trek, you have resting points where you will take beautiful views, offering perfect picture moments. From the top, you will take a walk around to explore before setting your camp. In the evening and early morning; at sunset and sunrise, are the best times to take the perfect views. After setting your camp, is a good time for taking panorama pictures of the plains and villages. Other attractions include beautiful plants with bright flowers, chances of finding the small colorful birds of this area, and the fresh wind breeze typical of Rwenzori, that comes with the mountain sounds from the portal peaks.
Early morning gives perfect views and picture moments. The sun rises pointing towards the Rwenzori Mountains in the west. On a clear day, this is a good time to take the view of Margarita peak, the highest point in the Rwenzori Mountains and Uganda at a height of 5109 meters above sea level. On such clear days, you will be able to take perfect pictures of this peak and Stanley plateau with permanent glaciers.
Margarita peak is believed to be standing on the border between Uganda and Congo. Trekkers through the central circuit take five days to reach this peak. This means this overnight trail is a perfect alternative for that long-distance and time
For as long as you want, take very close views of the portal peaks, the mountain forest, and the village with homesteads along the Mubuku valley. After a memorable moment at the peak, you will return to the camp for a nice shower and breakfast. This also marks the end of the overnight hill trek trip package. At this point, it is possible to take another night at the lodge or activity in the village.
The key requirements on this trek include; a walking stick, drinking water, stable walking shoes, light clothing, sun cream, and other items of personal nature that you will need overnight. It is important to consider not bringing so much unnecessary luggage on the trek to avoid getting more porters. The few items to trek with can be put in a small day pack that can be carried outside your main luggage. The rest of your luggage can be kept at the camp until you return.
As you plan to visit Queen Elizabeth National Park and staying at the elephant home. We would like to share with you the most popular activities that guests like to do during their stay. Here you will find seven activities and one package that have been combined to fit a full-day experience. They include;
1. Kahokya hill village walk: (15$ per person)
A diverse trek through the slopes of the Rwenzori Mountains, enjoying amazing views over Queen Elisabeth National Park. Meet the local people and see crop farms with various types of crops. The local guide provides plenty of interesting information about the way people survive in the hills; fetching water, farming, or housing over the hills. Halfway through the trek, you reach a great lunch spot with a beautiful crater lake surrounded by hills. The trek takes 3-6 hours depending on the pace.
2. Kikorongo residential village walk: (15$ Per person)
An interesting tour through the local village gives a possibility for you to see how the local Ugandan people live. The local guide shows different plantations giving an image of how the local people cultivate crops. The walk gives a better understanding of the situation regarding the devastation of crops by the Elephants as it also reflects on the local human/ wildlife coexistence, learning how the community is involved in habitat conservation. This excursion can take between 2 and 3 hours based on the interaction and involvement.
3. Boda-boda safari: (15$ per person)
With the help of a local guide, explore the landscape around Queen Elizabeth National Park on a motorcycle, like a local. On this 3-4 hours safari, visit the local communities, around lake Edward and Katwe salt pans. Ride through the park to the equator. View immense wildlife on this enchanting journey outdoors. You can also take the option of participating in traditional salt mining
4. Kazinga channel boat cruise: (25$ per person)
Before or after your game drive, you may still want to see animals at close range. This is why you should take the boat cruise. You will see multitudes of wild animals in the water or lined on the banks of the channel cooling off. Every time on this 2- hour's journey is a picture moment. The open scenery is great too!
5. Kasenyi wildlife safari: (100$ car fuels and driver)
The experienced guide takes you on the popular Kasenyi tracks looking for cats and a long list of other mammals, birds, and sometimes primates. You will be exploring the endless savannah on the equator that dissects Queen Elizabeth National Park. Enjoy the backdrop of Rwenzori and the escarpment during a private safari looking for wild animals in their natural habitat. The safari can take as long as you want from 6:30 am to 9:00 am.
6. Cotton growing tour: (10$ per person)
An interesting tour through the cotton fields and plantations around the area. It gives a good presentation on how the cotton farmers live and survive on the cultivation of cotton plants. The cotton-growing tour is a nice small tour that can be done perfectly during any time of the day. Spend up to 30 minutes with the farmer learning the 7 months process of growing cotton.
7. Kikorongo crafts workshop: (12$ per person)
Demonstrating the local culture to the guests by offering a basket weaving workshop. Baskets locally weaved can be seen everywhere in the country and many people use them. It is interesting for tourists to see how these baskets are being made. During the basket weaving workshop, the guests are able to learn about the techniques used for producing such a local basket. After 30 minutes or more of weaving, you can look around the shop to see the local crafts on sale
8. Kikorongo traditional dance performance: (50$ per performance)
Guests can opt for a traditional African dance. Dancing is an important part of the local African culture. It has been part of the local African culture for centuries. People from the local village will demonstrate an African traditional dance with different songs, instruments, and plays. With this traditional dance, the guests have an enjoyable evening and they learn about the local cultures. The dance takes a minimum of 30 minutes and a maximum of 1 hour.
9. Vanilla farming experience: (15$ per person)
You have probably seen, used, or enjoyed the heavenly flavor of Vanilla. If it was from your favorite baked goodies, then you are about to discover what makes your backers' secrete. Through this tour, you will see how this wonderful crop is grown in the Rwenzori foothills. You will visit the farmer and spend between 1-2 hours on the farm learning how to plant, grow, pollinate, harvest, and cure vanilla beans. At the end of the tour, you can choose to buy some of the beans if they are in harvest.
10. FULL DAY EXPERIENCE PACKAGE: (100$ per person)
Some people like to buy a compo community experience package. This full day package will include;
1 Kazinga channel boat cruise safari
1 guided community tour/ wildlife Bodaboda safari
2 meals (Lunch and dinner)
1 local drink of choice at the lodge.
This compo is the package for you. It is well planned and fit for most holiday interests. Just get yourself to Queen Elizabeth National park. All-day activities are included. You can find this package here. Bed and breakfast accommodation can be added at 25$ per person.
1). COMMUNITY VILLAGE WALK:
This takes you through the village visiting several homes and points with local trades and livelihoods on a relatively flat trail of 2-4 hours). It is an opportunity to see how the locals live and what they do on their daily basis to live with the local wildlife and landscape. The homes visited are; the traditional storyteller, the basket weaver, the coffee farmer, the traditional healer, and the blacksmith. (Price: 15$ per person)
2). COMMUNITY HILL CLIMB WALK:
This takes you to the village's highest hill. It starts from 1646m to 2400meters in a return journey of 3-4 hours. You will be trekking on steep terrain. On top, you enjoy close views of the mountains. On clear days, you will be able to take the beautiful views of the Mubuku valley, margarita peak (Rwenzori highest peak), and Lake George in Queen Elizabeth at the same time. (Price: 15$ per person)
3). COMMUNITY FOREST NATURE WALK:
On this trail, you will be walking along River Mubuku to enter a natural forest bordering the Rwenzori Mountains National Park. It is a mainly flat trail going through the local gardens where you will be able to observe local crops while enjoying the mountain scenery before you enter the forest. On this trail, you have a high chance of finding the chameleons. You will spend time observing this elusive creature to see how it changes colors or hunts its prey. In the forest, you will be walking in the real jungle with tall trees, plants, and vines. It is a memorable experience crossing rivers, listening to the natural forest sounds of rivers, birds, and insects. On a lucky day, you may spot some chimps and other primates on the canopy having crossed from the park. (Price: 15$ per person)
4). VANILLA FARMING EXPERIENCE:
You have probably seen, used, or enjoyed the heavenly flavor of Vanilla. If it was from your favorite baked goodies, then you are about to discover what makes your backers' secrete. Through this tour, you will see how this wonderful crop is grown in the Rwenzori foothills. You will visit the farmer and spend between 1-2 hours on the farm learning how to plant, grow, pollinate, harvest, and cure vanilla beans. At the end of the tour, you can choose to buy some of the beans if they are in harvest. (Price: 15$ per person)
5). TRADITIONAL HUNTING DEMO. EXPERIENCE:
You will join a local ex-hunter to show you the culture of hunting small mammals in the local villages and the forest. This hunter will take you on a full day (8 hours) activity of showing you how they look for, identify, trap and hunt these small animals. He will explain the medicinal and cultural values of these animals and plants. The activity is not real and doesn't involve killing any animals as you return with all the trapping and hunting materials without leaving any in the wild. (Price: 50$ per person)
6). JOINING THE EVENING CULTURAL DANCE FESTIVAL OF THE LOCALS IN THE VILLAGE:
 In the evening, starting from 5:00 to 7:00 pm, the local people come together to perform traditional songs, dances, and instruments. This is aimed to pass the culture to the young generations but it is also a great moment to meet the indigenous people of the Rwenzori Mountains (the Bakonzo tribe) you will have a moment to learn how to sing, dance, or play the local musical instruments the same way as the locals. (Price: 20$ per person)
7). RUBONI COMMUNITY OVERNIGHT HILL TREK
This overnight trip brings guests closes to the nature and culture of Rwenzori in one night. The trek starts at 1615m to 2400m above sea level, where you do overnight camping at the peak of the highest hill in the village. The trek package covers three meals, guide, porter, and the experience. On clear mornings and nights, trekkers are able to view margarita peak, the highest point on the Rwenzori Mountains and Uganda, standing on the Uganda – Congo border. You also take the views of Lake George in Queen Elizabeth National park. on this trek, community and culture experience is immense. During this hill trek, will be climbing through the rustic villages on the foothills of Rwenzori as you observe the local way of life at the homes, on the farms and as local people return home from their days work in the hills. (price: 100$ per person and requires preferably a minimum of two people)
8). FULL DAY EXPERIENCE PACKAGE:
Some people like to buy a compo community experience package. This full day package will include;
Two village walks of your choice (excluding hunting experience),
The cultural dance festival,
Two meals at the camp, and
One local drink of choice at the dance arena
The package has been well planned to perfectly give you a full day of exploring the nature and culture of the Rwenzori Mountains with the indigenous Bakonzo people. You can find this package here (price: 60$ per person)
For travelers looking for cheap and friendly accommodation during their trip to Rwenzori, try a homestay at the base camp. The Rwenzori homestay has opened its doors to small groups of tourists and it is a place everyone going to this area must experience. It is located in a village near the base camp, surrounded by green hills. This local family residence provides affordable overnight accommodation for tourists who want to closely interact with locals in a rural setting. The neighborhood of the homestay is dominated by bananas and coffee that provide the much-needed livelihood to the family. The home has three guest rooms that can take up to three people a night or six if they share two people per room. The home is lit electricity, has clean flush toilets and overhead showers shared by all guests. with plenty of playing space. if you're traveling with kids, they will have a good time playing with the local children of this home.
The homestay offers a  typical Ugandan village experience in the Rwenzori foothills. The home overlooks the portal peaks that envelope the high snow peaks of the Rwenzori mountains of the moon. This homestay is a suitable destination for guests who want to trek Rwenzori Mountains national park. During the stay at this home, one will leisurely explore the foothills of this beautiful mountain landscape.  Besides the coffee and bananas, the host family derives their income from rearing a few domestic animals.
Activities:
The activities one will do during the stay include working on the farm, the household chores such as cooking local dishes, coffee making, feeding, and milking the domestic animals. You will have a chance to walk in the neighborhoods to meet the local people at the local trading center or going to church on Sunday. For longer community walks, foothills hikes, and Trekking in Rwenzori mountains national park can be organized on request.
How to get there: This homestay is located 15km off fort portal Kasese road. Branch off at Nkenda Electric terminal (locally called kisanyarazi). The home is accessible by road and has secure parking for those traveling by private car. Transport can be arranged to pick any guests from Kasese town on request.
since this is a private home, we encourage guests to book at least a minimum of 6 hours before arrival. Interested guests can book their stay at Rwenzori homestay through this website at no additional cost. We are happy to organize your visit, arrange your transportation to the Rwenzori mountains area or provide more information about the Rwenzori homestay experience.
Music is the true language of souls. This is why; there is no single person that has never been touched by a song in their life. Do you want a moment when your trip experience can reach deep in your soul, during your travel around Uganda? If yes, then you should choose to visit the Rwenzori Mountains and immerse yourself in the Bakonzo cultural music and dance festival. This will likely be the most exciting moment of your trip around Uganda, in the Rwenzori Mountains
In the Bakonzo tradition, music and dance play a great role in entertaining, celebrating, and communicating important cultural aspects. Different songs and musical instruments are played during specific moments in cultural moments. Some of these important moments in the Bakonzo community include; marriages, child naming, harvesting and planting seasons, initiation to adulthood, death rituals, education of young generations, environment and culture conservation, and many other functions.
During your stay at Ruboni Community Camp or any other lodge at the base camp, you can attend the Bakonzo dance festivals. While here, you will have an opportunity to participate in the varied cultural music and dances of the Rwenzori Mountains, first hand, with the local people themselves.
During these evenings or on special occasions, the local women and men come together to celebrate culture in the songs, dances, and playing the different traditional musical instruments. I bet this music will reach your soul as you watch and listen. You will then have a chance to participate in the songs and dances, with them. You can also be trained on how to dance or play any of the musical instruments of your interest.
Besides the dances and music, you will have one of the most intimate times with the local people, to understand the way of life in the Rwenzori foothills. It is the true meeting point of the community and the visitors. A true encounter and story of the Rwenzori Mountains.
This is how to get more information or arrange your visit!
You're about to get access to a pool of travel offers for all travelers planning to visit Uganda.
What is the special offer for your trip days? This is the question every guest asks when they get to our office and website. to this question, we have a long response that will impress you throughout your holiday in Uganda.
Every month, we offer interesting deals to travelers who want to discover Uganda's nature and culture in the most unique way. It is possible that everyone, starting from you, now, could grab one or several of these offers. Anything can earn you a special offer. Even our contactless check-in is able to earn you a free drink during your stay with us! Huh, sounds crazy but true.
Is it the mountain trekking, wildlife safaris, unique cultures, or study purposes that have attracted you to Uganda? All are covered in our specials. Take a look at all offers that are available on a timely basis;
Rwenzori trekking package:
This offer is available to three people in three different groups per month. At a 40% discount, we arrange your trek to the Rwenzori Mountains, for up to 8 days. it is a perfect offer for tour operators who want to try Rwenzori but also for guests traveling on a low budget.
Accommodation:
Every month, we offer 30 free bed and breakfast accommodations to the guests who stay in our lodges. This month, the bed could be available at the destination you plan to visit. Contact us to find out and the offer could be yours.
The points program:
Starting from June 2021, you can accumulate and redeem trip points with us. Each point is very easy to make. You can also get the points from groups you book for, friends, and relatives and use them to get almost all our services. Our services you will be able to buy with your points include transfers; safaris, and accommodation with enrolled lodges around Uganda. At these enrolled lodges, you can also use points to pay all your direct costs of meals, activities, gifts, and or transfers.
Volunteer and skilling opportunities:
We offer free accommodation for all our volunteers. The volunteer positions are at the community projects around Uganda. With this opportunity, you can choose to spend the money you have saved to pay for your accommodation, directly on the projects to change the lives of the local people who need it most.
We also offer training and a special staff exchange program between our community enterprise implementers, staff, and interested organizations. This is to enhance skills sharing between people from different life settings and business models.
In-kind payment for your trip:
You may have the skill and expertise that one of our communities needs. You can be sure that this expertise can be a perfect way to pay for your holiday. Share your safari photographs and they will pay for your stay at the lodge we support. With this arrangement, you will only need to buy meals, drinks, and other extras. The good pictures of our sites and activities will pay for your bed, activities, and guides.
Payment of your trip in installments:
Saving for travel can take a long time. Open an account with us, deposit installment, and stay with us when you make 100% of the agreed cost. Try it today if you think this can make it easy to cover your safari, trekking, and adventure, accommodation, and meals.
Gift certificates:
We sell gift certificates that cover part or a full holiday in different destinations around Uganda. Our certificates are a perfect gift for your loved ones, friends, and family members for those special moments in their life. A certificate will cover accommodation, tours or safaris, and meals
Events management:
If you want to give back to the community and the environment during your trip to Uganda. The management costs can be exorbitant to the extent of scaring you from meeting your dream. This is now covered. We will manage all your conservation or development events at zero cost. Just pay the price of your trip car hire or hotels and your even management is covered too.
You set the price and we implement the trip:
After all your price research, if you still can't find someone offering the price you want. Just mention your price and we will do the trip at your preferred level.
Important to note;
Each person is entitled to one special offer, each time.
The offers are given subject to availability.
If you find something that seems to be in your travel direction and interest, or if you're not sure whether your area is covered, just contact us today to take the last remaining opportunity.
If you don't shoot, you have already missed. So why not try your luck today.
Improving safety at your business and attract more clients, affordably.
Imagine what happens when there is an emergency outbreak like fire or covid19 on your property. Your business could get close or be wiped out. Imagine how many days you will live happily without the income from your tourism business after this disaster happens.
Whenever your guest or staff gets an accident they will need first aid. Without first aid, there will likely be a risk on life, quality of service, or legal implications on your business.
In each case, when your business is not prepared to respond to crisis occurrences, it stands a risk of failure, closure, or loss of guests in the future. It is important that you learn how to meet the minimum safety standards of the tourism industry.
This is why you should consider "Safety First" to ensure that your business is prepared for any occurrence of these difficult times.
With a first aid kit and training for staff, all occurrence health accident emergencies will be well managed.
With the minimum hygiene measures, an outbreak of diseases like corona will be prevented
With fire extinguishers, every fire outbreak will be deterred from destroying business and guest property
With a proper emergency management procedure, you will fully comply with the public health standards of your country
Guest and suppliers will trust your business if it meets the public health standards hence you will be more competitive in the market.
Do you want to achieve the above five safety milestones?
We have come in to help you with emergency management preparedness for your business. Join "Safety First" today and get the most affordable way to make your investment safe and get a very high number of clients.
Our goal:
Safety for the traveler, the community and the proprietor in Ugandans rural communities
Background
Communities are the entry point for all tourists and travelers in every destination. The communities thus use tourism and travel as an important form of livelihood when they get market for their goods and services. This is evident next to the national parks, on travel highways, in the urban centers, and in their homes when people visit for local experiences.
In the wake of covid19 and other alike outbreaks, the communities face a health risk. On the other hand, during operations, emergency outbreaks such as fires and accidents are likely, posing a risk to the travelers, community, and the properties.
As required by the government and the international habitat standards, all tourism facilities must meet the minimum standards of emergency management, proper hygiene facilities, knowledge, and awareness of up-to-date emergency management. The rural communities that practice tourism have a challenge meeting these standards due to the gaps in infrastructure development, limited capital, and networks.
"Safety first" initiative is a brainchild of Rainforest and community tours Limited working to establish partnerships that provide affordable systems and mechanisms to enable the rural community tourism investors to prioritize and implement the minimum public health habitat standards in areas of proper hygiene management, first aid, emergency management, and sustainability.
What is it about?
We provide an affordable plan to make your unity tourism business a choice of travelers based on the safety provided for staff, community, and visitors' lives and their property during their stay.
What do you have in the plan if the fire caught your kitchen accommodation or guests and their property or if there is an outbreak of any infection?
You may be offering world-class services and every guest is excited about staying or doing a tour at your facility. However, be aware that one small mistake will make guests write a hell of your business. If there is a fire outbreak, poor hygiene, health emergency, or an accident that you're not able to manage professionally, things may not turn outright. This is why your business operations team is required to manage such situations professionally. As of now, you may not have the professional tools and skills that you require and this is why we have come in to help.
This is what we do
We help you to operate your tourism business safely and legally cheaply and reasonably. As the travel trends change and guest expectations evolve, it is time to safeguard your property, your guest, and your business image.
We have set up a strategy and plan to help you address these two and any other challenges that compromise the safety standards of your property, guest, and business image this enables you to sell along with the giants in the tourism business and also comply with the international safety requirements.
We know the challenge could be lack of awareness and budget.
What is safety in this sense?
The Uganda tourism standards guidelines require every tourism operator to be registered and meet the minimum safety measures. These include;
First aid training for all staff
A first aid kit at the site
Fire extinguisher(s) at the site
Sufficient and Sanitizing and handwashing points at the site
This means before you acquire the above requirements, you're kind of operating below the required national tourism standard. "Safety first" is committed to helping your business reach the minimum safety standards in the easiest way and this can be easily arranged.
We can help you reach the minimum safety standards on a very low budget
You can achieve all the above when you join our flexible safety plan and acquire the safety skills, tools, and equipment in several phases of action over twelve months. The intervention starts withholding an engagement meeting to set a tailored plan for your lodge/ facility, provide you the items and offer the user training. You can pay at once or in phases for the first investment
What more will we do for you?
Advice: Site inspection to assess and advise on safety and hygiene procedures
Marketing: Publishing you on our online list of safe properties
After-sale support: timely refill and servicing of your safety tools, supplies, and equipment
Training: we will train you on how to promote your safety and hygiene practices to the travelers
We guarantee you that, as a result, you will;
Be trusted by your guests.
You will avoid unnecessary losses
Minimal guest complaints about safety.
Tap into free sustainability assessment as the next step of your business development
To be a proud beneficiary of the "safety first" initiative, this is what you need to do as the next step?
Please contact us today to get a specific briefing for your business and start the journey of putting your business on the table of potential travelers coming to your area.
With a first aid kit and training for staff, all occurrence health accident emergencies will be well managed.
With the minimum hygiene measures, an outbreak of diseases like corona will be prevented
With fire extinguishers, every fire outbreak will be deterred from destroying business and guest property
With a proper emergency management procedure, you will fully comply with the public health standards of your country
VOLUNTEERS/ INTERN REQUIRED 2021/ 2022
If you're looking to participate in changing the world or changing someone's life, complete your study thesis, and share your experience, here is an opportunity to travel differently as you seek your goal.
You have an opportunity to stay and work with local communities in Uganda. The placements are commonly located next to the National Parks and wildlife reserves offering one of the most commendable beauties and landscapes of Uganda. During the placements, you will have an opportunity to take days off to enjoys sightseeing, wildlife safaris and community encounters, using your residence as the base. If this sounds interesting or closer to your dreams, take the time to volunteer with us.
Space is available for volunteers and interns in Uganda. We will place interested volunteers in our community projects around the country.
Our projects implement activities in the rural Uganda, in areas of;
Tourism development
Community development
Environment conservation
Women empowerment and child welfare
Choose your theme of interest and apply today. We have available slots for the following time table;
| | | | |
| --- | --- | --- | --- |
| Dates | Period | Number | Deadline |
| 20th Apr. – 25th Jul. 2021 | Three Months | Ten volunteers | subject to availability |
| 20th Jul. – 25th Oct. 2021 | Three months | Ten volunteers | subject to availability |
| 20th Oct. – 25th Jan. 2022 | Three months | Ten volunteers | subject to availability |
| 20th Jan – 2th April 2022 | Three months | Ten volunteers | subject to availability |
| 20th Apr. – 25th Jul. 2022 | Three months | Ten volunteers | subject to availability |
| 20th Jul. – 25th Oct. 2022 | Three months | Ten volunteers | subject to availability |
Please note:
Volunteers will have the opportunity to take multiple tenures. This however must be communicated at the initial application date and will be approved subject to availability.
Volunteers will be placed in pairs. However, less or more volunteers can be placed in one place on request.
Contact us today:
Ranforest and Community Tours (RFCT)
Nyakalengijo Cell, Ibanda-Kyanya town Council
P. O. Box 320 Kasese
Western Uganda
Tel: +256 706581477
Whatsapp: +256 752503445
Email: info@ugandatrip.com
Website: www.theugandatrips.com
You got a milestone ahead of you. It is that event that you're working so hard to arrange in Uganda. No matter what location, industry, or interest, your event will come to life. Given that the resources you have invested are immense, one other key aspect to making a successful event is carefully selecting the ground handler. This is where we come in to fill the gaps!
The common evens we have managed are in areas of;
Conservation events: these include; tree planting, conservation awareness and training, sustainable agriculture.
Cycle challenges: Riding for fun or fundraising through the landscapes of Uganda.
Trekking challenges: Trekking for fun or fundraising; to any of Uganda's mountains which include; Mount Rwenzori, Mount Elgon, Mgahinga volcanoes, mount Kadam and other shorter hills around Uganda.
Outdoor party and wedding events: Wedding inside any of Uganda's National Park or nature reserve, in the rural communities and or any other selected landscape.
Public meetings and rallies: Different public meetings and rallies with diverse goals and objectives. These range from awareness creation, team building, leisure and fun making, fundraising or working retreats.
Besides, we are open for ideas and suggestions, as we are willing to explore any other events outside the scope above. Let's learn together if you have a different vision. We have a team of innovative and motivated women and youth that will offer their time towards this learning journey.
This is what you should expect we will do, to make your event a success.
After receiving your proposal, we provide advice on the local dynamics. We give you the time to review your proposal while including the local dynamics. After we receive a final proposal, we provide the quote for the event and sign a contract or agreement to manage your event.
For your even, we mobilize the partners who in most cases include the local communities, local policy institutions, service providers and all identified contributors.
Subject to agreement, most activities we take charge of are; hiring local tolls and equipment, hiring local manpower, managing the venue of the event and the actual administration during the event.
To do the work perfectly, we require payments in three installments.
The first installment upon agreement signing. This enables us to make all the necessary mobilization.
The second installment after we complete the mobilization part. This will enable us to procure and hire all the necessary equipment and manpower
The third installment will be at least one month before the even happens. This will do the implementation, management and reporting after the event.
Though this is our way to manage events, we will require that you tell us if you plan to do your event differently. We will hold the meeting before the mobilization stage, so that we can adopt and customize the event to your interests, through mobilization, procurement and implementation.
Please contact us today and we will start on your event management process