Ruboni Community Camp:
Probably the leading accommodation in the gateway and the pioneer of community tourism within the Rwenzori foothills. It is located 500 meters before the National park gate. This makes the lodge an ideal accommodation for travelers before and after their trek to the Rwenzori Mountains.
Ruboni community camp has 8 twin/ double rooms, a restaurant and bar and a small camping site. The hotel has secure parking at the entrance.
Many guests love the great views of the mountain from the facility balcony. The green lush vegetation, forest setting and silence is another catch. The staff is very hospitable and has mastered how to prepare the most delicious meals.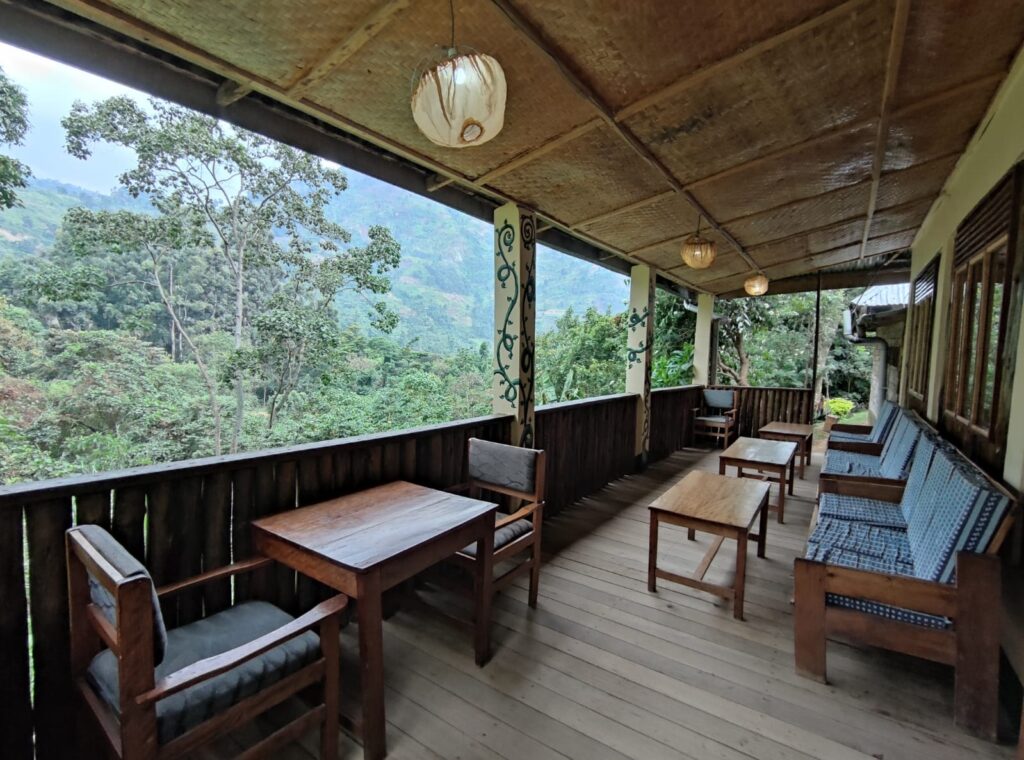 Community Visitor Centre:
Ruboni community visitor center is a central base in for exploring all attractions Ruboni village within the Rwenzori gateway. During the late afternoon, the local community members showcase the traditional dances and music.
Located 2km from the park gate, the centre is an attraction on its own. It offers a gift shop selling locally made crafts, local food experience, and all sorts of drinks including the locally made banana wine, other agro-produce such as coffee, Honey and vanilla.
While here, guests have an opportunity participate in the dances, songs and traditional instrument playing as they get guided by the locals. This makes the center an ideal place to meet up with the locals in their true cultural setup.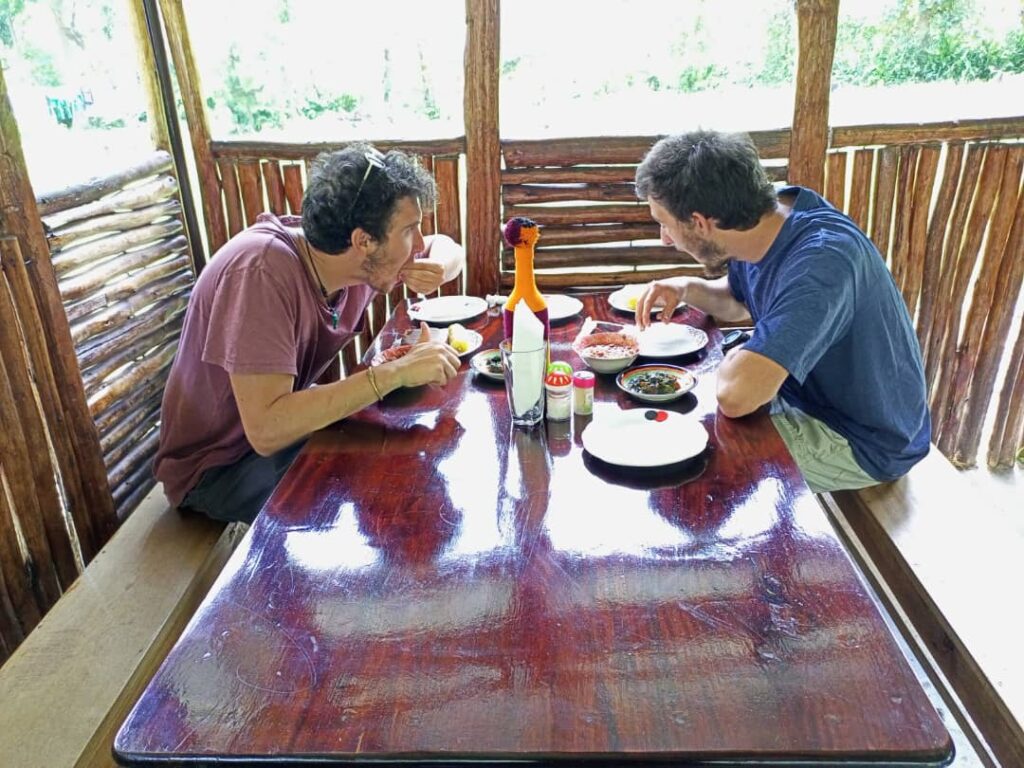 Rwenzori Homestay:
It is a home in a rural setting located on the farm. This home show cases the true life of a farmer in the Rwenzori foothills. The crops grown include; coffee, bananas, vanilla and vegetables.
Alongside farming, the family members share their life experience through the chain of livelihoods including; animal rearing, and food processing when they make drinking coffee, vanilla curing and wine from the bananas that they harvest.
Rwenzori home stay has two bedrooms that can take up to four people a night. The home is neighboring with the community visitor center that offers a camping ground, local meals, drinks, a crafts market, village tours and cultural events.